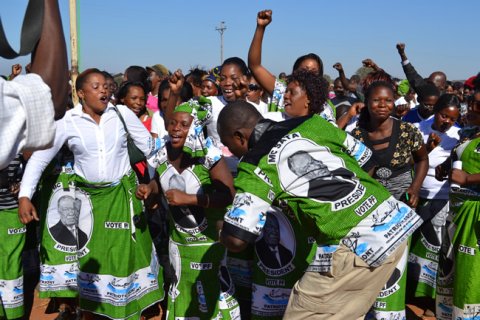 Zambian Political Parties have always held what they term as "mammoth rallies". The Patriotic Front have raised the bar.
They are holding a "Mega Rally" at Heroes Stadium to launch their Manifesto and their National Campaign.
Patriotic Front Secretary General, Davies Chama announced the development.
"We are taking the Party to the people where it belongs. Our party is a party for the poor. It doesn't belong in Hotels and Lodges. It is in the townships and compounds " Chama said.
The party hopes to fill the 60,000 seat capacity Heroes Stadium n Lusaka to demonstrate it's strentgh, it's history and its determination to lead the country, to be in leaders and not followers, to be the party of the people and not the elites.
Parliament will be dissolved on 11th May 2016.
President Edgar Lungu, and Members of the Central Committee will lead the launch.
The party is also expected to receive special endorsement from a variety of surprise political heavy weights.