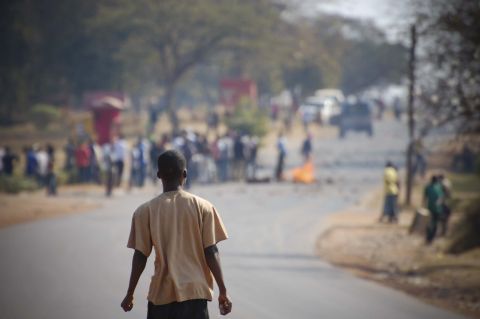 Four expelled students from the Copperbelt University -CBU- have apologized to President Edgar Lungu for the academic disturbance that resulted into the premature closure of the learning institution.
Chabaka Luswili, Pengele Pengele, Peter Nyongani and Anthony Banda said in a walk-in-interview with ZNBC news in Kitwe that they regret their actions and have asked President Lungu and the public to pardon them.
Pengele said they have now realized that learning institutions should be left for academic activities only and added that dialogue on any issue is vital.
He also said it is unfortunate that some students have in the past been aligned to political parties, a move he said should not be tolerated.
ZNBC