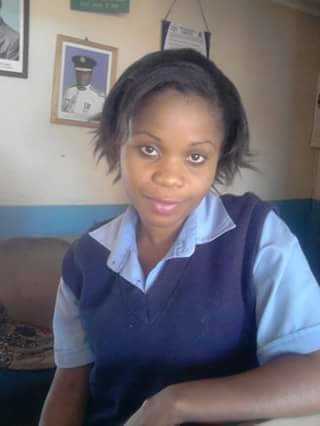 A FEMALE traffic police officer sustained serious injuries on Saturday morning after she was hit by a minibus driver who refused to stop when his vehicle was impounded at a checkpoint in Marshlands area on Great East Road.
Constable Marjory Moyo, who is currently admitted to Levy Mwanawasa General Hospital, underwent surgery and her condition has been described as stable.
A check at the scene a few minutes after the incident found vehicles stuck in traffic and scores of people gathered to hear what transpired, while the area where Moyo was hit was heavily stained with blood.
An eyewitness said Moyo, who was in the company of other traffic officers, stopped the Toyota Hiace minibus and ordered the driver to pull over after he was found wanting.
But the driver refused to comply and ended up running over Moyo.
"The driver of the bus refused to pull over after his vehicle was impounded. He kept driving until he hit the officer and ran over her in full view of the other officers. After realising that he had hit the officer, the driver quickly tried to escape but he was blocked and that is how he abandoned the bus and started running but he was apprehended. The officer was rushed to the hospital. It was really sad; the officer was badly injured on her hand and face. We actually thought she had died because the blood was too much,'' said the eyewitness who could not even identify himself because of the confusion that ensued after the incident.
Another eyewitness, Pamela Mubanga, called on the police and the Road Transport and Safety Agency to tighten laws that guide the conduct of public service drivers.
"What I have seen today is very bad. I never wanted to see this in my life. This is just a reminder to the law enforcers that they need to tighten laws that govern the conduct of public service drivers. How can a minibus driver behave in such a manner? He saw that the officer was in front of his bus but he decided to drive on and ended up hitting her. This can't be allowed. It is not the first time that minibus drivers have behaved in such a bad way. Laws have to be followed on the road," said Mubanga. "In fact, this is also a warning to bus owners to ensure they employ people who have a clean record, people who are allowed by law to drive public service vehicles."
And police assistant public relations officer Esther Katongo identified the driver as Steven Phiri, who was driving the minibus registration number ALJ 7248 – carrying passengers from town – without a licence, fitness and road tax.
"The driver attempted to escape and in the process hit the officer who was right on the road. Other motorists helped in blocking him and that is how he was apprehended. He has been detained and the officer was rushed to Levy Mwanawasa Hospital," stated Katongo.
Meanwhile, hospital acting medical superintendent Dr Clarence Chiluba said Moyo was in a stable condition and able to talk.
By midday, a team of surgeons was attending to Moyo in the theatre.
"Right now, she is being attended to in the threatre. She suffered serious injuries, but fortunately her brain was spared," said Dr Chiluba.
The Post