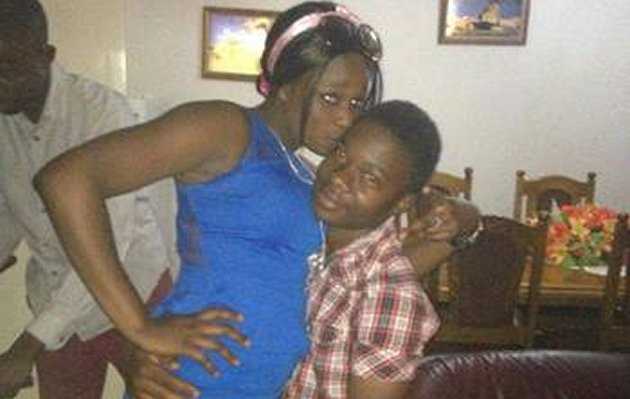 A 19-YEAR-OLD Gweru man is said to have gone berserk last Thursday and stabbed his mother five times in the chest with a kitchen knife, killing her instantly. He also ran over and killed a pedestrian instantly in Norton as he fled to Harare.
Reports are that after he killed his mother, Kudakwashe Ashley Sibanda locked her body in the house, stole her car and went on a drinking spree before fleeing to Harare.
Officer Commanding Gweru District Chief Superintendent Elias Chivandire confirmed the tragic incident.
The mother has been identified as Barbra Sibanda of 11 Stanley Street, Southdowns.
"I can confirm that police in Gweru are investigating a murder case where on December 3 this year a 19-year-old male adult allegedly killed his mother by stabbing her five times on the left side of the chest inflicting deep lacerations. He locked the house and took his mother's Nissan Bluebird Sedan vehicle and fled to Harare. While on his way he knocked down a pedestrian in Norton and the victim died on the spot," he said.
Sibanda's body was discovered by a neighbour on Saturday morning.
"The matter came to light on Saturday when a neighbour and family friend Chounlai Chindanga went and checked on Barbra but found the door locked. He became suspicious and tried calling her but she was not picking up (the calls). He alerted the police who then broke into the house and found Sibanda's body in the lounge lying in a pool of blood. He informed the police that when he last heard from Barbra she was quarrelling with Kudakwashe," said Chief Supt Chivandire.
Police launched an investigation and were tipped that the suspect had been spotted in Mbare. They arrested him in the suburb.
"The suspect is in police custody assisting with investigations. He will appear in court soon. The body of the deceased will be taken to Bulawayo for post-mortem tomorrow (today)," he said.
According to neighbours, Kudakwashe often stole money from his mother and went for drinking sprees.
"When he committed the crime he took his mother's vehicle, went and picked up his girlfriend with whom he attended a series of wild parties. While on the drinking spree Kudakwashe's girlfriend inadvertently divulged to friends that he had killed his mother. He then went back home and packed his clothes and left for Harare," said a neighbour who claimed he had earlier attempted to kill his mother with a kitchen knife while she was asleep.
Kudakwashe was actually on bail after stealing $900 from a tenant.
"He dropped out of school last year when he was expelled for stealing at Thornhill High School. He stole money from fellow pupils and also stole teachers' vehicles, going for joy rides with friends," added the neighbour.