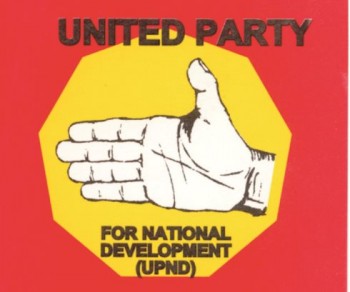 The United Party for National Development (UPND) has urged government to stop issuing threats to investors and the private sector each time there is a misunderstanding.
UPND Chairman for Rural Reconstruction and Development Moono Mapani says it is worrying that the PF Government has not learned how to dialogue with investors and the private sector on their operational challenges despite being in government for 4 years.
Mr. Mapani says threats being issued to mining investors could have an impact on the country.
He says government should learn tactics and skills of dialogue and engage stakeholders on various issues in a professional manner.
Mr. Mapani has since called on government to be careful with the statements they are issue against investors.
qfm