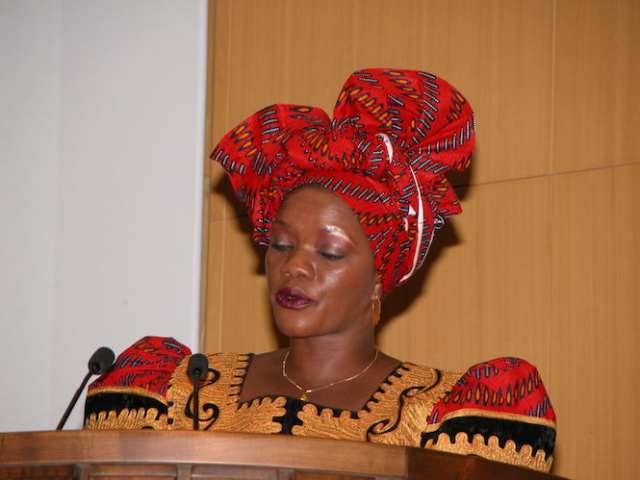 A WITNESS has told the Lusaka Magistrate's Court that a government minister has no authority to cancel an ongoing public tender process.
This is in a case in which former Minister of Tourism and Arts Sylvia Masebo is charged with abuse of authority of office.
Masebo, 52, is charged with two counts of abuse of authority of office contrary to Section 21(1) (a) of the Anti-Corruption (ACC) Act number 3 of 2012.
Ministry of Community Development, Mother and Child Health head of procurement and supply, Kenneth Mapani, 43, said the mandate of cancellation of tender processes is vested in the approvals authority.
Mr Mapani told magistrate Irene Wishimanga when the matter came up for trial yesterday that according to the Zambia Wildlife Authority (ZAWA) Act number 12 of 2008, the approvals authority is the approved procurement committee and the chief executive officer of ZAWA.
He said prior to his appointment at the Ministry of Community Development, Mother and Child Health, he was principal procurement officer at the Zambia Public Procurement Authority (ZPPA) in charge of inspection and standards.
Mr Mapani said according to the ZPPA Act of 2008 as well as regulation 24 of the Public Procurement regulations of 2011, authority is vested in the approvals authority and that this authority grants prior power of a set of proceedings before a tender is awarded.
He said public procurement regulations state that a tender has to be advertised to attract bidders and that an evaluation committee is appointed by the chief executive officer or controlling officer to evaluate bids in accordance with the provisions of the solicitation documents.
In cross-examination, Mr Mapani said he is not familiar with the executive powers of a Government minister or that a minister can intervene in operations of the ministry when they observe wrongdoing.
He said the law is silent on the role that a minister can play in the procurement process noting that it does not state whether the minister has any role to play in the tender process.
It is alleged that Masebo, being a public officer, namely Minister of Tourism and Arts, abused her authority of office by cancelling the procurement process of tender number ZAWA /DG/002/2/12 for hunting concession without following laid down procurement procedures.
In count two, Masebo allegedly abused her authority of office by terminating contracts of employment for senior ZAWA officers without following laid down disciplinary procedures.
The acts are said to be arbitrary and prejudicial to the rights or interests of the country and other persons.
The offences were allegedly committed on unknown dates but between December 1, 2012 and June 30, 2013 in Lusaka.
ZAMBIADAILYMAIL