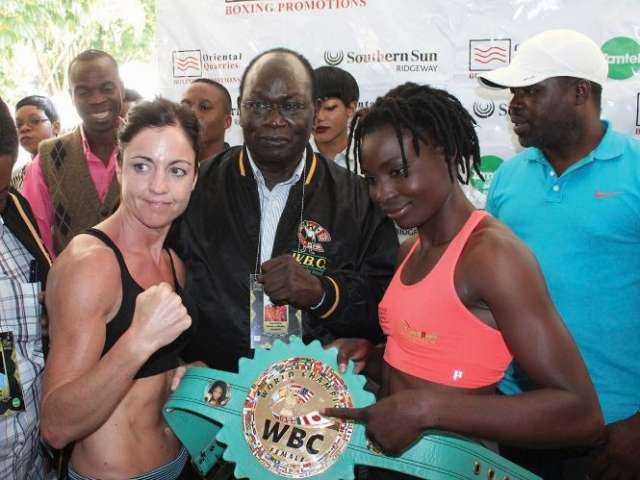 World Boxing Council -WBC- silver bantamweight female champion Catherine Phiri will go back in the ring on November 28th, this year to face Christina Mcmahon once again.
The rematch has been sanctioned by the WBC board following a successful petition by Oriental Quarries Boxing promotions.
Oriental Quarries Boxing promotions Operations Director Chris Malunga says his stable has already sent the bid to promote the fight in Lusaka.
Malunga was speaking at a media briefing in Lusaka.
And Malunga has disclosed that UK based Zambian amateur boxer Oriance Lungu has held successful trials with Oriental.
He however says Oriance will remain with her UK club, Haringy Boxing Club, for now until approval is given for Oriental to sign her.
Malunga described the 25-year-old UK based boxer as highly talented, saying her expertise will add value to Zambian boxing.
And Oriance says she is humbled by the warm reception accorded to her and looks forward to representing Zambia on the international scene.
Trainer Mike 'Weaver' Zulu says he looks forward to Oriental signing the promising boxer.
znbc