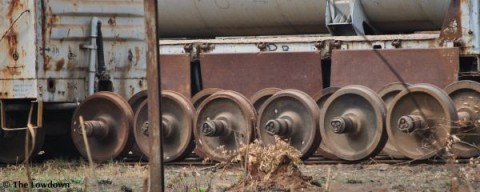 At least 29 people have been killed in central India after two express trains derailed within minutes of each other during flash floods that undermined tracks.
The accident occurred late on Tuesday night, amid heavy monsoon rains. Hundreds of people were rescued but local media said 10 members of one family, including five children, were among the dead. Television images showed crumpled train coaches piled together. Several were partially submerged in mud.
One of the trains was on its way to Mumbai when the accident happened in a remote area of the central Madhya Pradesh state, while the other was travelling in the opposite direction.
The railway minister, Suresh Prabhu, said floodwaters had weakened the tracks. The prima facie cause of the incident is stated to be flash floods due to heavy rains," he told parliament.
The head of the railway board, AK Mittal, told reporters there was no time to warn the trains. "Ten minutes back at this spot, train movement was normal. There was no problem," Mittal said.
Heavy monsoon rains and the tail-end of a cyclone have killed more than 100 people across India in flooding, landslides and building collapses in recent days. — The Guardian.