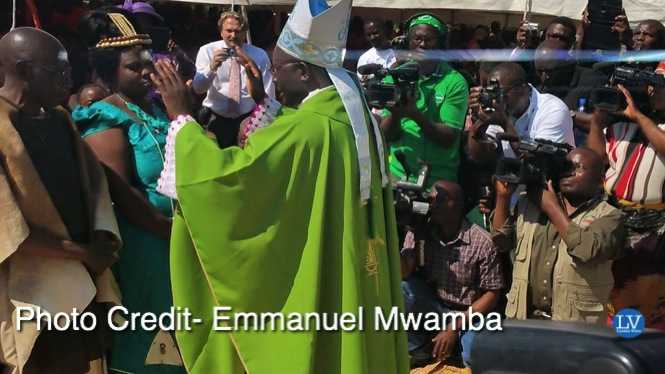 Paramount Chief Chitimukulu Kanyanta Manga the Second says he is overwhelmed by the show of solidarity by scores of people that turned up for his coronation in Mungwi District, on Friday.
The traditional leader says he is happy that the historic event, graced by President Edgar Lungu, attracted 39 chiefs and people from all parts of the country and abroad.
The Paramount Chief has since called for enhanced traditional ties among all the tribes in the country.
He said this when he graced the inaugural Paramount Chief Chitimukulu Kanyanta Manga Golf tournament at Kasama Golf Club.
Paramount Chief Chitimukulu says sport should be used as a tool for fostering cultural interaction citing the Bemba Ngoni tribal cousinship.
And Northern Province Minister Freedom Sikazwe called all corporate entities to help government in developing various sports infrastructure in the country.
The Provincial Minister also challenged Kasama Golf Club to aspire to host international tournaments.
The Bemba team defeated the Ngonis by 408 points against 356 points.
And golfer Joseph Chewe scooped the overall prize.