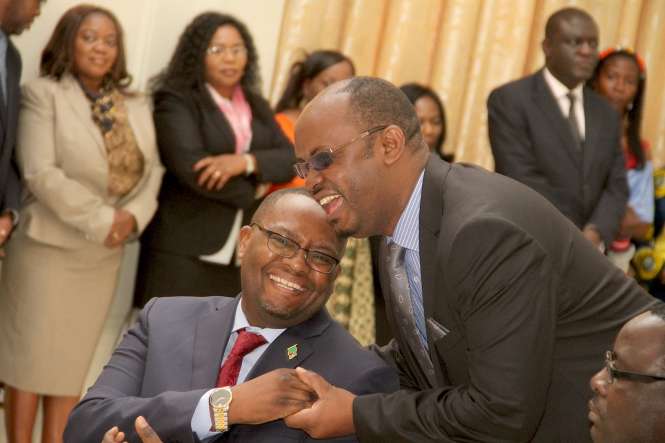 The ruling Patriotic Front (PF) says it is irresponsible for the Law Association of Zambia (LAZ) to promote lawlessness on the constitution making process.
Addressing journalists during a press briefing in Lusaka today, PF Media Committee and Publicity Vice Chairperson Sunday Chanda says it will be regrettable if LAZ will be like the Grand Coalition and NGOCC which he says are not professional bodies.
Mr. Chanda says most people expect LAZ to take a leading role in opening up the debate on the draft constitution so that the country can come up with a new constitution.
He says it is unacceptable for LAZ to call on elected Members of Parliament to abscond their duties in parliament.
And Mr. Chanda has challenged the Grand Coalition on a constitution making process to state their position on homosexuality.
He has accused the Grand Coalition of pushing for homosexuality in the country by way of ensuring that the country comes up with a new constitution.
Speaking at the same event, PF Media Committee Member Mulenga Fube advised former Justice Minister Wynter Kabimba not to give any advice on the constitution making process saying he failed many Zambians.
Mr. Fube says Mr. Kabimba should be the last person to talk about the constitution making process when he had the authority to move the process forward.
He has accused Mr. Kabimba of being arrogant and misleading many people concerning the constitution making process.
And Governance Activist Ngande Mwanajiti says Zambians should know that the country cannot come up with a new good constitution if they continue throwing stones at each other.
Mr. Mwanajiti says making a new constitution is always political but it should never be a partisan process if it is to progress well.
QFM