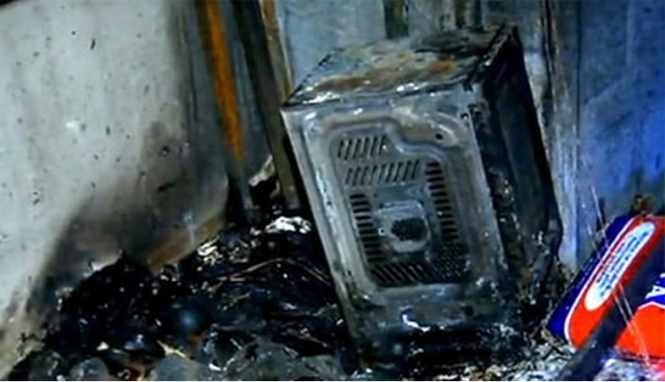 An Ethiopian national has sustained serious injuries at his brother's tuck shop at Kennedy Road in Sydenham, west of Durban, after their shop was set alight.
The owner Ephrem Tesfaye who is also leading all Ethiopians living in KwaZulu-Natal says all the groceries, and equipment, including fridges were destroyed in the fire.
He believes the fire was caused by a petrol bomb.
Tesfaye says seven tuck shops owned by Ethiopians in various areas of the province have been attacked, looted and destroyed during the violent xenophobic attacks in recent weeks.
Tesfaye could not control tears of sadness and frustration. He says he has lost thousands in investment. He has since opened a case of arson with the South African Police Services.
He says his brother's condition is still critical in one of the Durban's hospitals.
"Dallas Tuck shop belongs to me and my brother. About half-past one we got a call and from town and when we reached the place the fire was already set and the shop was burning. Doors outside the shop never burned but internally all the stuff, fridges, everything was destroyed by fire. Everything we have got here in the shop amounts to R180 000 invested. We are really devastated and distressed at the loss of all hopes to do business even to live here, it is very sad."
Meanwhile, an angry community in the area says they will hold a meeting to discuss the incident. They have promised to defend foreign nationals living in the area saying they are helpful to the community.
It is not clear whether the attack is related to the recent xenophobic attacks and police were not available for comment.
SABC