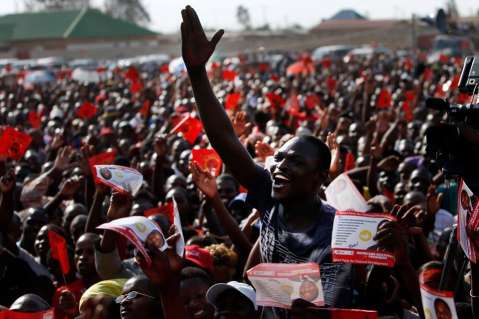 United Party for National Development (UPND) has charged that the move by the Police to summon its leader Hakainde Hichilema is a clear indication that the Patriotic Front (PF) wants to create a one party state.
UPND Deputy Secretary General Kuchunga Simusamba says the UPND is aware of all the maneuvers by the ruling party to try and silence the opposition political parties in the country.
Mr. Simusamba says the UPND will not be intimidated by such maneuvers by the ruling party using the Police.
He says the PF ought to know that by harassing the opposition, it is helping to make them stronger.
QFM NEWS