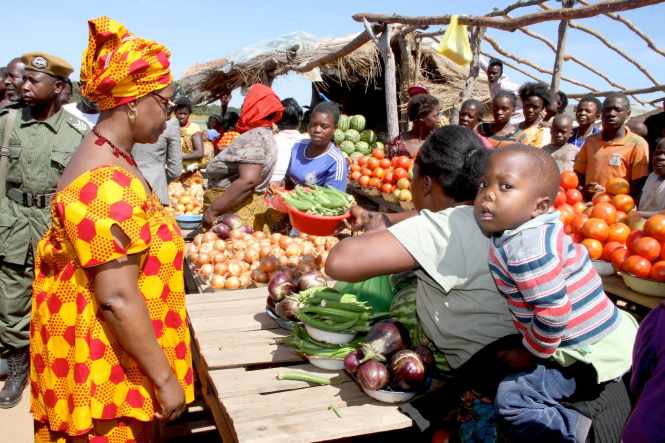 First Lady Esther Lungu has called on women and youths to take advantage of the empowerment programmes government has set up for them.
Mrs. Lungu said women and youths should not shy away from accessing the empowerment funds that were meant for them.
She encouraged women and youths to form clubs and groups in order to make it easier for them to access funds so that they can grow their businesses.
The First Lady was speaking today when she visited John Chinena and Kabwe main markets in Chibombo and Kabwe respectively.
She said women play an important role of developing household economies which translate into national development.
Mrs. Lungu has further advised women to engage in productive activities.
He however commended the women selling in markets saying they were doing the right thing as opposed to doing counterproductive vices such as beer drinking.
The First Lady has meanwhile appealed to men to support the development of women.
She regretted that despite their efforts of contributing to the national economy, women were still victims of gender based violence.
She urged all Zambians to fight violence against women because the vice was retrogressive.
Mrs. Lungu is in Kapiri Mposhi to officiate at the United Nations International Day of the Family.
Zanis