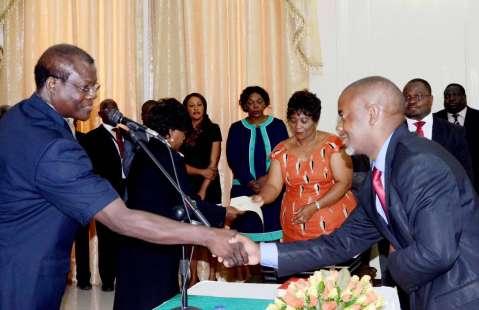 Lusaka Province Permanent Secretary Stardy Mwale has directed the Ministry of Agriculture in Chongwe district to remove all civil servants from the list of beneficiaries of the Farmer Input Support Programme as the scheme is not meant for them.
Speaking when he addressed over 1 200 Kanakantapa Resettlement Scheme Farmers in Chongwe district, Mr. Mwale said FISP had not fully produced the desired results because the beneficiary list was full of ghost farmers and civil servants who were not eligible to get FISP packs.
Mr. Mwale has since directed the office of the District Agriculture Coordinator DACO in chongwe to remove all ghost farmers and civil servants from the FISP beneficiary list so that only vulnerable peasant farmers were able to acquire farming inputs under FISP.
"I want to warn you the DACO and your officers that I will not allow you to steal fertilizer under FISP which is meant for the vulnerable farmers. My government is paying Civil Servants a lot of money which should enable them to buy fertilizer if they so wish to become farmers." Mwale said
Mr. Mwale has since directed the Lusaka District Commissioners to supervise the FISP programme if the province is to achieve food security.
Zanis