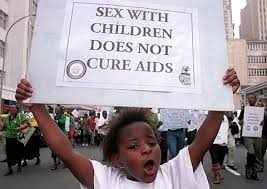 Police in Mansa, Luapula Province, have arrested a 26-year- old man for defiling his five month old baby girl.
Moffat Mboshi of Mwenda Village in Chief Chimese's Chiefdom is alleged to have been sexually abusing his daughter from the time she was born.
Luapula Province Deputy Police Commissioner Webby Shula confirmed the incedent to ZANIS in Mansa on Sunday.
Mr Shula said the incident came to light when an irate mob from the village handed the suspect over to police last Thursday around 16:30 hours.
He said the matter was confirmed by the mother to the baby Bernadette Chisha who said she decided to expose her husband's acts after she saw his unchanging behavior.
Mr Shula said the baby has been taken to Mansa general hospital for medical examination.
znbc