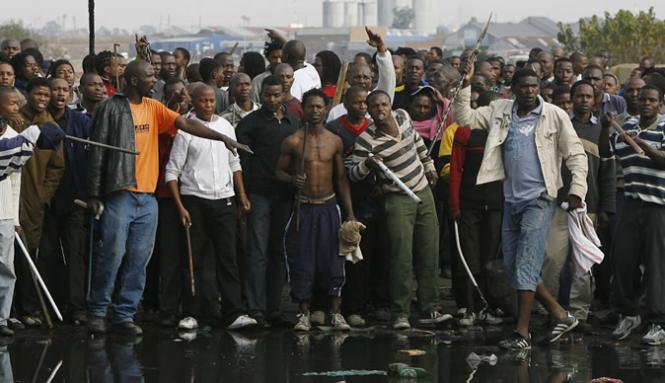 Xenophobic attacks have spread to Limpopo. Shops owned by Somalis and Ethiopians have been set alight and looted at a township in Thabazimbi.
Eight locals have been arrested and there is no sign of foreign nationals. About 50 of them, including women and children, are now temporarily housed in town at a community hall at a place called Tala Park.
They have indicated that they have lost all their belongings and they had to rely on government and some humanitarian organisations to provide basic things such as food.
Thabazimbi Mayor, Patricia Mosito, has condemned the incident. "One way or another this thing was organised because people cannot just wake up and start engaging in these criminal acts. It is criminal to attack foreign nationals … it's not something that we can condone."
Police are being deployed at the township.
Meanwhile, an ANC member in the North West Provincial Legislature, Jeanette Dibetso-Nyathi, has called on everybody to support the efforts by national government in dealing with the sporadic attacks on foreign nationals.
Nyathi was speaking during a debate on xenophobic attacks at the provincial legislature in Mahikeng. "We should condemn xenophobia in its strongest terms and its perpetrators should be brought to book. We should further support the efforts of the President Jacob Zuma and the national government in attending to this outcry."
SABC