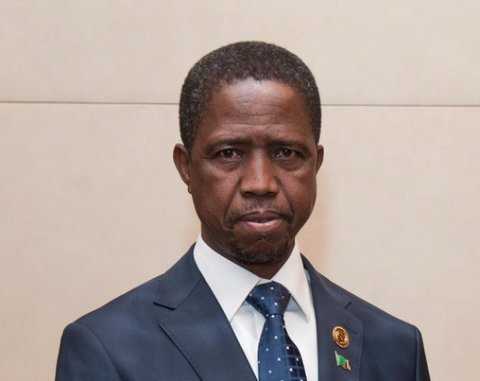 Republican President Edgar Lungu says he cares less about his immunity being lifted just after leaving office because he has nothing to fear or hide.
UPND Presidential Advisor Douglas Siakalima is quoted saying President Lungu's immunity will be lifted immediately he leaves office to pave way for investigations into his government's questionable operations.
But President Lungu says he has nothing to fear because he is not guilty of any allegations being leveled against him by the UPND.
President Lungu says it is also up to the people of Zambia to judge him on government operations.
He says even if his immunity is removed, he will still go to answer charges because he is not guilty of anything.
The Head of State says everyone is innocent until proved guilty by the courts of law.
And President Lungu has warned that he will not tolerate the continued release of classified documents to the media by public workers.
Mr Lungu says anyone found wanting will no doubt face the long arm of the law.
Meanwhile President Lungu says the trade in-balance in the SADC region will be addressed as regional leaders meet in Zimbabwe to ensure there is fair and balanced trading in the region.
The Head of State said this at Kenneth Kaunda International Airport when he addressed journalists shortly before leaving for Zimbabwe for the SADC Heads of State and Government meeting and to hold bilateral talks with his Zimbabwean counterpart Robert Mugabe.
The President, who left KK International Airport yesterday at exactly 14:30, was seen off by Republican Vice President Inonge Wina, Justice Minister Dr. Ngosa Simbyakula, Chief Government Spokesperson Chishimba Kambwili, Secretary to the Cabinet Dr. Rowland Msiska, Defense Chiefs and other senior government and PF officials.
President Lungu is accompanied by First Lady Esther Lungu, Special Assistant to the President for Press and Public Relations Affairs Amos Chanda and other government officials.
QFM NEWS