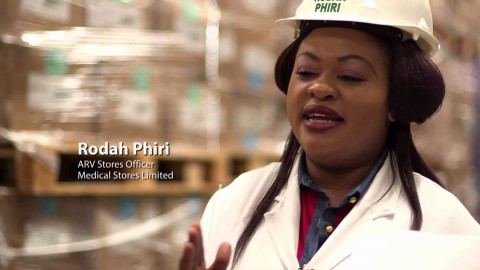 Defence Deputy Minister, Christopher Mulenga, says there is need to decentralise Zambia Medical Stores  for quick delivery of essential drugs.
Mr Mulenga says government, through the Ministry of Health, has already started the process of decentralising Medical Stores, adding that Choma and Chipata have already benefited from this development.
He disclosed this during an interview when after he visited Northern Region Command Hospital in Ndola.
ZANIS reports that Mr Mulenga told politicians misleading the public that the country has run short of drugs to stop as this may bring panic to the country.
"There has been no time this country has run out of drugs. The problem is in fact not the shortage of drugs because if you went to Medical Stores today, you would find a lot of drugs there especially essential ones,"he said.
The Deputy Minister noted that the problem is in the distribution chain, adding that there is a lot of pilferage and inefficiency in the process.
He noted that it is for this reason that government has decided to decentralize the Zambia Medical Stores  to ensure the end user has easy access to medicine.
Mr Mulenga has since thanked his health counterpart for supplying military health institutions with medical personnel and other essential health facilities.