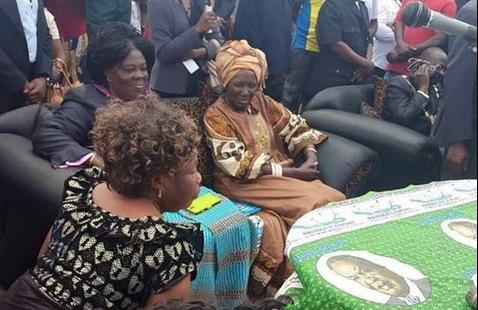 Vice President Inonge Wina has called on the Lusaka City Council to consider constructing a modern market at Madevu's Chifundo market.
Ms. Wina says markets are a source of livelihoods for many Zambians especially women.
The Vice President was speaking in Lusaka after a tour of Chifundo market.
Ms. Wina says she has embarked on a program to tour markets to help alleviate the suffering of Marketeers.
She thanked the people of Mandevu for voting for President Lungu in the last Presidential Elections.
And Mandevu Member of Parliament Jean Kapata has praised President Lungu for appointing Ms Wina as the first ever woman Vice President in the history of the country.
Lusaka Mayor George Nyendwa added that it is inspiring that the Vice President's first tour of Lusaka is Mandevu.
ZNBC
Photo Credit – Emmanuel Mwamba