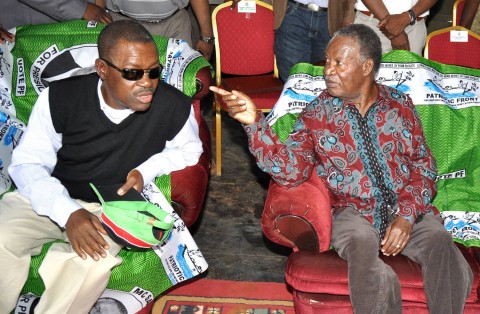 Patriotic Front National Youth Chairman Chishimba Kambwili has accused Rainbow Party President Wynter Kabimba of knowing something about late President Michael Sata's death.
Mr Kambwili has told a media briefing at Parliament buildings this afternoon that Kabimba sidelined PF founding members and was positioning himself for the party Presidency when Mr. Sata became sick.
He says Mr. Kabimba must have known something about Mr. Sata's health because of his alleged sinister movements when he was still PF Secretary General.
Mr Kambwili says the PF knows a lot of things about the former PF Secretary General and that he should not push the party into disclosing them.
He adds that Mr.Kabimba should be the last person to condemn President Edgar Lungu when he appoints people outside the PF because even the late President Michael Sata did the same.
QFM NEWS