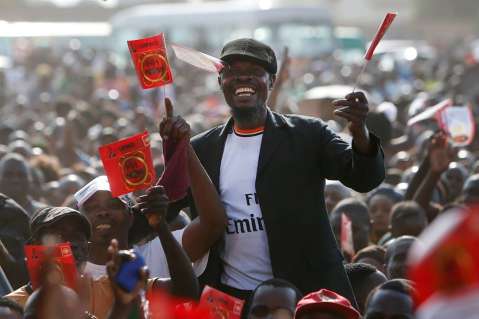 United Party for National Development (UPND) Youths say they are more than ready to accept means that will put an end to the escalating political violence in the country.
UPND Youth Spokesperson Gilbert Liswaniso has told QFM News that UPND youths are desperate for measures that will curb political violence in Zambia.
Mr. Liswaniso says there is need for youths in the country to get united and reject any form of violence in the country.
He states that UPND youths are calling on relevant stakeholders to bring together all political cadres and pump some sense in them and make them understand that there is only one Zambia which should be protected.
Mr Liswaniso says UPND youths are saddened by the death of PF Lusaka Province Information and Publicity Secretary Ackson Nkhoma and are mourning with the PF.
And North Mead Assemblies of God Overseer Bishop Joshua Banda has urged politicians to tame their cadres who are attacking innocent people in Lusaka.
Bishop Banda has expressed concern at the levels of indiscipline among political party cadres in the country.
He says it is saddening that some political party cadres are committing acts of criminality under the guise of vigilance and in total disregard of the rule of law.
QFM NEWS