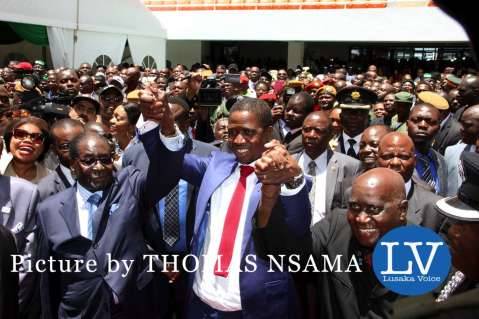 Former Institute of Human Rights and Democratic Governance Director Franco Kapijimpanga has appealed to President Edgar Lungu to work with opposition leaders to foster unity and peace in the country.
Mr. Kapijimpanga says he is happy that President Edgar Lungu has stated that he will be a president of all Zambians.
He says Mr. Lungu's inaugural speech was impressive and encouraging to the majority Zambians.
Mr. Kapijimpanga notes that Mr. Lungu has a lot of work to do with regards to ensuring that peace and unity continue to prevail in the country.
He adds that working closely with the opposition political parties is what will add value to true democratic governance in the country.
Mr. Kapijimpanga has since urged Mr. Lungu not to sideline any politician regardless of their political affiliation in the development of the country.
qfm news