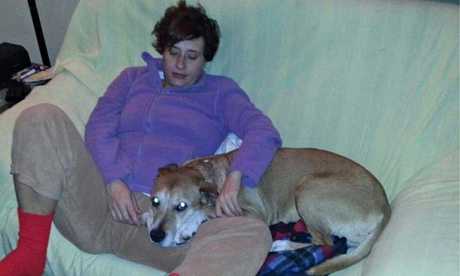 A Spanish nurse who contracted Ebola was on Tuesday given the all clear when health authorities said she no longer has any traces of the virus in her blood after more than two weeks in hospital
Several successive tests for Teresa Romero Ramos have come back negative, said José Ramón Arribas from Madrid's Carlos III Hospital. "We consider that she has met the criteria for being cured," he said, adding: "Patients with Ebola can be completely cured and live a normal life."
She is expected to remain in hospital for at least two more weeks to recover. "It's one thing to test negative for Ebola in the blood, and another to talk about what the virus has done to her," said her doctor, Fernando de la Calle. Romero Ramos, 44, was treated with a serum containing antibodies from Ebola survivors and anti-viral drugs.
In early October Romero Ramos tested positive for Ebola, becoming the first known person in the current outbreak to contract the virus outside west Africa. The auxiliary nurse had been part of a team attending to two Ebola patients who had been evacuated from west Africa to Madrid for treatment.
After it emerged that Romero Ramos had been complaining of a fever for nearly a week before being tested for Ebola, health authorities began monitoring more than 80 people who had been in contact with her prior to her diagnosis. Fifteen people, including her husband and three workers from a hair salon where Romero Ramos went for an appointment in late September, remain in quarantine in Madrid's Carlos III hospital. None have shown any symptoms to date.
On Tuesday, family friend Teresa Mesa said that the past few weeks had been incredibly trying for Romero Ramos and her family. "There was a moment when she thought she was going to die," said Mesa. In an effort to not upset her during her recovery, her friends and family had not yet told her that her dog, Excalibur, had been put down…READ MORE…