This year's Big Brother Africa Hotshots reality show will run for 63 days and not 91 days as has been the case with the previous shows. This change in timing was as a result of postponement from September 7 to October 5 following a devastating fire outbreak at the Sesani Studios (Click to read) which housed the original house on September 2. Expectant fans were not left disappointed as the organisers announced that the show will continue at a different location.
Big Brother Africa Hotshots : Meet the contestants in Pictures – Part I
This year however, the organisers broke with the norm of revealing housemates at the start of the contest, instead the housemates are being revealed in batches. Fourteen African countries will be represented today, Sunday, October 5th when the contest begins.
The housemates revealed so far and the countries they represent are highlighted below.
Alusa – Kenya
Nairobi's 33 year old Actor, Radio Drama Director & MC Alusa is married and has three children. His favourite food is ugali with chicken stew and traditional vegetables. His favourite book is TD Jakes' He-Motions and he likes watching National Geographic, The Exes and Nigerian movies on TV.
On the music front, he enjoys listening to Sauti-Sol, Mafikizolo, P.Square, Youssou N'Dour and Salif Keita. One of his favourite films, Training Day, features one of his favourite actors: Denzel Washington.
Describing himself as 'ambitious, spiritual, out-spoken, generous and mysterious', Alusa likes people who are 'detailed' and who have a good sense of humour, because he likes to laugh. He doesn't enjoy people who 'emit negative energy'.
He entered Big Brother Hotshots for the exposure, as well as the intrigue of living with total strangers in a closed environment and the desire to share his lifestyle with a huge audience. Alusa is looking forward to having the continent watching him: 'I'm an artist, a performer, so I love attention. I'm not in the least bit intimidated, in fact, I'm thrilled'
Alusa lists Mombasa and his village of Kakamega as his favourite places in Kenya, because they're both very exotic in their ways and rich culture. He says the best thing about Africa is the people. 'Africans are both beautiful in form and diverse culture,' he says. Outside of Africa, his favourite place is Brazil. 'Rich culture, beautiful women, sweet samba music, festivals, food – I could go on and on,' he says.
Sabina – Kenya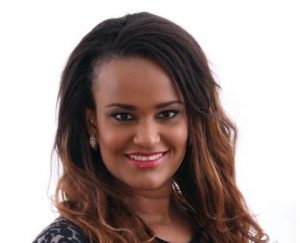 Sabina is a TV & Media Personality from Mombasa. The 28 year old has a Degree in Finance and is working on a post-graduate diploma in Humanitarian Studies and Diplomacy.
Big Brother Africa Hotshots : Meet the contestants in Pictures – Part I
She says she eats everything and "loves mixing stuff up and making food concoctions", she's also a big fan of oxtail, avocado, fish. Her favourite books include Joyce Meyer's The Confident Woman and Hinds Feet In High Places by Hanna Hunard. She has a long list of favourite TV shows: Upishi Xtra, Gavana, Orange Is The New Black, Smurfs, Devious Maids, Long Island, Oprah's Next Chapter and Masterclass.
She entered Big Brother Hotshots to win the money and change her life, and the lives of others. "It's something I've envisioned for a long time and it'll give me a chance to show Africa that I'm a star," she says. "I can entertain, but I'm also a human with problems, just like anybody else".
If she wins the money, she'll leave it alone for a month before buying a house, spoil her family with a holiday, build her Grandmother a house, save towards her daughter's education, support her adopted charities and invest in her business.
Idris – Tanzania
Tanzania will be represented this year by 21 year old photographer Idris. He enjoys watching The Colbert Report, Drunk History, The Daily Show and The Ellen Degeneres Show on TV and his favourite books are 'Anything' by Dan Brown'. His musical tastes varies from Chris Brown, Michael Jackson, Usher, Ed Sheeran, Sam Smith, Lana Del Ray to Nina Simone.
Idris says he doesn't have one specific role model, choosing instead to take the best from every successful person he meets. That said, his Mom has influenced his life most. He's most proud of the respect he's earned by showcasing his skill and creativity in photography.
Big Brother Africa Hotshots : Meet the contestants in Pictures – Part I
He was inspired to enter Big Brother Hotshots because he wants to inspire people and make a name for myself in the process,' he says. He feels 'thrilled, excited and accomplished, totally special' that the continent will be watching him on the show and describes himself as 'smart, charming, funny, flirty and creative'.
Laveda – Tanzania
23 year old Bachelor of Arts & Social Sciences graduate Laveda was born in Dar Es Salaam. She's single and describes herself as 'eccentric, loving, caring, simple and fun'. Laveda is the eldest of three children and she has a younger brother and sister. She says her mom is her role model, because she has moulded her over the years and inspired her in different ways 'through the struggles and joy of life'.
Laveda says her favourite foods are pasta and minced meat, and prawns. She loves to read John Grisham novels and enjoys the music of Shakira, D'Banj, Miriam Makeba, P.Square, Rihanna, Beyonce, Tiwa Savage, Yvonne Chaka Chaka and Brenda Fassie. She's a mean entertainer herself, she plays the saxophone, sings, acts and dances and thinks she'd make a 'potential' presenter. Laveda's favourite movies include The Notebook, Titanic and Avatar.
She entered Big Brother Hotshots to be a role model and act as a voice for Africa's youth. Laveda says that viewers can expect 'massive entertainment' from her and that if she wins, she'll give her mom some money, 'surprise disadvantaged children', travel and invest the rest.
Samantha – South Africa
Self-employed former law student Samantha is from Potchefstroom in South Africa's North West Province. The 29 year old loves sushi and Indian food and her favourite TV shows include 2 Broke Girls and Person of Interest, and she likes the music of Taylor Swift, Rihanna, Davido and Drake.
Her favourite films include Ice Age, Madagascar, The Perks of Being a Wallflower and This Is Forty, with Angelina Jolie her favourite actor because "she's strong, yet feminine and an amazing actress".
Big Brother Africa Hotshots : Meet the contestants in Pictures – Part I
Her favourite place in South Africa is Johannesburg, and she says the best thing about Africa is "the diversity of the people and the cultures". Her favourite city outside the continent is Jerusalem, which she calls "a beautiful place". Samantha says her sister is her role model, because "she's inspired me to be so much more and has played a huge role in my life".
Samantha was inspired to enter Big Brother Hotshots, something she's wanted to do for "a very long time" because she finds cultures fascinating "and the thought of spending time with so many people from so many backgrounds is awesome".
If she wins the grand prize, Samantha will help the orphanages she volunteers at and take her sisters on holiday, before investing the rest.
She describes herself as "adventurous, random, witty, caring and honest" – the final trait being her favourite. It's also something she values in others, despising dishonesty and rude people.
Nhlanhla – South Africa
Nhlanhla is from Witbank in South Africa, and is a Business Analyst, Actor and Model with an Honours degree in Information Systems. He loves fresh butternut soup, lamb shank & vegetables and cottage cheese pie. His favourite books include Animal Farm and The Great Gatsby and he enjoys Game of Thrones, Shameless, Suits and Heroes on TV. He lists Brad Pitt and Will Smith as two of his favourite actors.
His favourite place in South Africa is the Groenkloof Nature Reserve in Pretoria and the best things about the continent as a whole are the people and their strength & resilience. Amsterdam made a big impression on him at a young age when he went there and learnt a lot about himself and personal growth.
His mother is his role model, because she sacrificed a lot to get him where he is today and taught him a great many things. Together with his Grandmother, she has influenced his life a great deal because they were always strong-willed and gently guided him through life.
Nhlanhla entered Big Brother Hotshots because he's been a fan ever since he saw his first season on DStv. "I just knew that I wanted to be on the show myself, and wanted to take the opportunity to have my personality spread all over the world". He thinks having the continent's eyes on him 24/7 will be "nerve-wracking", but says it's a great feeling knowing he'll be watched by the continent and can influence the viewers.
He describes himself as "crazy, eccentric, narcissistic, energetic and spiritual" and enjoys the fact that he's always positive and optimistic, and always sees the beauty in others.
Mr 265 – Malawi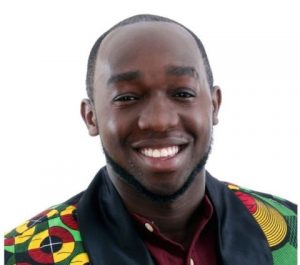 Malawi is represented by 23-year-old TV presenter with the curious name, Mr. 265. He is single and currently studying Purchasing and Supply Management. He entered Big Brother Hotshots because he always thought he could win it, when he used to watch it. "It's easy to criticize people on different things, especially when you don't know how it's like being in their shoes," he says. "I have watched Big Brother for a while and I have always told myself I can win the show, I can do better, but I don't know what really goes on. So I have given myself a challenge to now step into the shoes I wasn't wearing before and see how I will walk with them".
Big Brother Africa Hotshots : Meet the contestants in Pictures – Part I
Mr 265's favourite food is crispy fried chicken, his favourite book 'Screw It, Let's Do It' and his favourite singer, P.Square. He enjoys watching, CSI Miami, Big Brother Africa and Suits on the small screen, and 300, The Bourne Identity, The Dark Knight Rises and The Italian Job on the big screen. His favourite actors are Dwayne Johnson, Vin Diesel and Robert Downey Jnr.
He won't pretend to be someone he's not, to win the grand prize. "It's very disappointing to get booted out and know that you weren't your real self. I would rather lose the money at the expense of being myself. Then I can say I tried my level best. Everybody has his own morals," says Mr 265. Asked about his feelings on knowing that the continent's eyes will be glued to their screens 24/7, he says he'll feel the pressure. "Pressure is and will be there for the first few days. I am taking it like a new job".
He says that the best thing about Africa is that it's very rich in natural resources, with Mangochi as his favourite place. Further afield, his favourite place is the USA, because "it's a big country and has a mixture of different people with different cultural backgrounds. Raw talent is an asset," he says.
Sipe – Malawi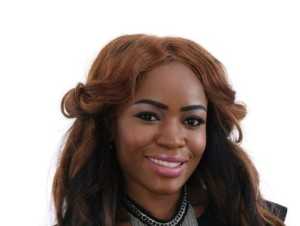 24 year old Hairdresser Sipe is from Lilongwe and has an MSCE and ICM Hotel and Catering Management qualification. Her favourite foods are nshima with chicken and okra, pizza, Thai food and "a bit of Indian cuisine". Her favourite TV shows include Keeping Up With The Kardashians, Say Yes To The Dress, How Do I Look?, Jerseylicious and Idols. Her favourite musicians are Beyonce, Brandy, Sam Smith and Zahara and her favourite actors are Idris Elba and Angelina Jolie.
Big Brother Africa Hotshots : Meet the contestants in Pictures – Part I
Sipe's favourite place in her country is Lake Malawi, because it relaxes her. Her favourite place outside of Malawi is Paris. "It's the most beautiful place in the world and I always imagine spending time on my honeymoon there," she says. "It's the City of Love!". She says the best things about Africa are the people, the landscape and the food.
She lists Beyonce as her role model because "she's hardworking and she makes it look so easy. I'd love to be like her". Sipe's Mom played a huge role in her life too. "She raised three children on her own and it hasn't been easy for her, but she managed to see us through school. She's a very strong woman," she says.
Read more at http://www.360nobs.com/2014/10/africa-get-set-meet-your-26-big-brother-africa-hot-shots-housemates-bigbroafrica-bbhotshots/#sBLTB8PbxipX2C4e.99