This year's Big Brother Africa Hotshots reality show will run for 63 days and not 91 days as has been the case with the previous shows. This change in timing was as a result of postponement from September 7 to October 5 following a devastating fire outbreak at the Sesani Studios (Click to read) which housed the original house on September 2. Expectant fans were not left disappointed as the organisers announced that the show will continue at a different location.
This year however, the organisers broke with the norm of revealing housemates at the start of the contest, instead the housemates are being revealed in batches. Fourteen African countries will be represented today, Sunday, October 5th when the contest begins.
The housemates revealed so far and the countries they represent are highlighted below.
Lilian – Nigeria
The very sexy 22 year old Lilian is one of Nigeria's representatives in this year's Big Brother Hotshots. Nicknamed Sexy Lilly by her friends, Lillian is a model, actor, presenter, and tax collector! She entered Big Brother Hotshots for 'the platform it provides and the publicity that comes with it, and the money'.
She's not willing to sell herself short to win the grand prize. If she does win, she'll invest in her talk show, which is about 'helping upcoming talents' and get herself a house.
Lilian's favourite foods are rice and plantain and she likes watching Baggage on TV and listening to 2Face Idibia. She doesn't have a favourite book, but likes movies like Think Like A Man, Blended, Friends With Benefits, Bridesmaids and Twelve Years A Slave. Her favourite actor is Angelina Jolie, because 'she's creative and can switch between roles'.
Her favourite place in Nigeria is Lagos, and she says the best thing about Africa is its cultural diversity. Outside her home country, she'd like to visit California for the opportunities she believes it would provide her to improve her career.
Lilian's role model is Oprah Winfrey, because of her strength, and the person who has most influenced her life is her mother, 'because she has always believed in me and encouraged me to follow my dreams'.
She describes herself as 'spontaneous, easy-going, focussed and confident' and says her best assets are that she's ambitious, a good listener, flexible, persuasive, competitive, independent and original.
Tayo – Nigeria
Nigeria's BBA Hotshots second representative, Tayo is 28 years old with a Higher National Diploma in Maritime Studies. He is a tall model (1.93m) who rates Africa highly saying the best thing about Africa is 'culture and pride.'
He lists his favourite foods as Eba an Okra Soup mixed with fish stew, his favourite musicians as 2Face Idibia, Beautiful Nubia and D'Banj.
Tayo says his favourite place in Nigeria is Oyo Town, his place of birth. "That's my home, where I started life. It reminds me of who I am now and how far I've come in life," he says. He says the best thing about Africa is "culture and pride" and that his favourite place outside of Nigeria is South Africa, which he calls his "home away from home".
He entered Big Brother Hotshots because he believed in himself, and was also encouraged to enter by others. "I like to be seen and to be heard," he says. Tayo says he's not willing to change who he is or disgrace his family and friends to impress viewers or his fellow Housemates. If Tayo wins the grand prize, he says he'll, set up his life and give himself a life of luxury.
Goitse – Botswana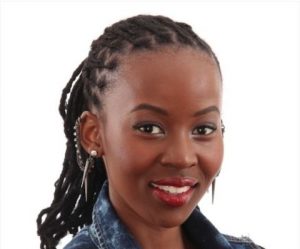 Goitse, is a 22 year old female from Mahalapye, Botswana. She is a Fine Arts Theatre student. According to her, the best thing about Africa is its history: 'it's so rich with history of what our forefathers have gone through'.
Her favourite place outside of Botswana is South Africa because she has 'met great people there who have become family and also because they have a range of interesting official languages', which are similar to those in Botswana. Her mom is her role model who has always pushed her to be the best she can be, no matter how challenging it got.
Goitse who describes herself as 'carefree, free-spirited, fun, energetic and motivated', says she entered Big Brother Hotshots for the adventure. 'People from different countries in Africa, all under one roof, no contact with the outside world in any way? Now that's amazing!' she says. In her quest for the prize, she won't pretend to be someone she's not and if she wins, she'll use the money to open a dance studio.
That will be a dream come true,' she says. 'I haven't decided on what else.
Sheilla – Botswana
21 year old Sheilla is a student from Gaborone in Botswana, currently studying an AAT Diploma. She entered Big Brother Hotshots because she believes that "it's a platform for people like me who were born for the spotlight. It puts us out there to succeed in our careers – in my case, my music career". She's excited that the whole continent will be watching her: "it is like interacting within the house with someone invisible, or a ghost, and the thought of what they think just gives you an adrenaline rush".
She says her best quality is that she analyses things before overreacting in certain situations. She likes people who are communicative because it helps her see what they think of her and how she should behave around them. She dislikes bossy people and "people with similar strands of personality to me".
She likes to eat prawns and rice, as well as pap and beef. Her favourite book is In The Meantime and her top TV shows include Big Brother Africa, Keeping Up With The Kardashians and How Do I look? She enjoys the music of Beyonce, K.O., AKA and Tamela Mann and says her favourite actors are Cameron Diaz and Dwayne Johnson. Her favourite films also include The Hunger Games, Wrong Turn, The Break of Dawn and Mean Girls.
Sheilla's favourite part of Botswana is the Makgadikgadi Salt Pans and says that the best thing about Africa is "the diverse but highly-principled cultures which Africans tend not to leave behind". She says that Las Vegas is her favourite place outside of Africa, because "it is a crazy, forever jolly holiday destination.
M'am Bea – Ghana
Ghanaian M'am Bea is 25 years old and she lists her occupation as 'Acting Trainee Manager/Fashion Designer'. She has a diploma in Management Finance. Her favourite foods are yam and nkontomere stew, fufu, palm nut soup and jolof rice. M'am Bea likes music by Sarkodie, Mafikizolo, John Legend, Wizkid and D'Banj.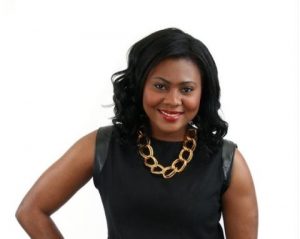 Her favourite place in Ghana is Aburi Garden and she says the best thing about Africa is that 'it expresses diversity through colours and we are not ashamed to exhibit that'. Outside of her home country, her favourite place in the world is South Africa: 'it offers so many opportunities and it offers young people the opportunity to study and become great people in the world'.
M'am Bea's role model is her mom, because 'she is strong, humble, God-fearing and puts her family first'.
Inspired to enter Big Brother Hotshots by her talent and 'the unity of all African countries coming together as one to learn and share', M'am Bea also lists making it onto the show as her proudest achievement so far. 'It will give me room to showcase my personality and influence young, gifted youth out there,' she says.
Describing herself as a 'driven, humble and respectful self-starter', M'am Bea says that viewers can expect her 'true self', her 'fashion sense, sense of humour, cooking skills, intelligence and wise words' to shine through on screen. She says she's 'humbled and overwhelmed', knowing that the continent's eyes will be on her.
Kacey Moore – Ghana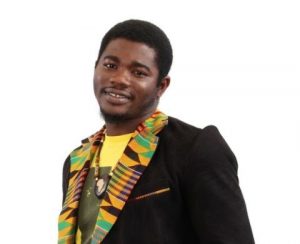 Born in Accra, Kacey Moore is a 29 year old married poet and songwriter, with a daughter. He enjoys banku and okro stew and says his favourite books are the Bible, the dictionary, and the thesaurus! Kacey Moore also likes the music of Usher and Lauryn Hill.
Kacey Moore describes himself as a' go-getter', as well as 'punctual, a leader, a creator and a voice'. His favourite quality, punctuality. It is important to him in both himself and others.
He entered Big Brother Hotshots as a business decision, seeking exposure to the rest of the world. Kacey Moore promises viewers 'a real person with no fakeness'. If he wins the grand prize, he'll buy houses for his wife and mother and set up a recording studio so he can record and release his own album under his own label.
Ellah – Uganda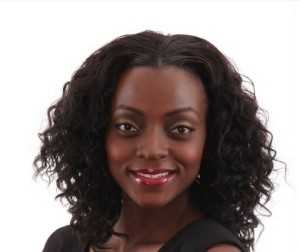 Ellah is a Sales Assistant with a BSc in Business Computing from Nsambya, Uganda. She lists her favourite foods as ravioli, rice and chicken and her favourite books as Think Like A Man, Act Like A Lady, and Nice Girls Don't Get Rich. She enjoys watching Reality shows like Real Housewives of Atlanta, New York and Orange County.
Her favourite singers include India Arie, August Alsina, Beyonce, Rihanna and Sam Smith.
Her favourite place in Uganda is the Lake Bunyonyi Resort and she says the best thing about Africa is 'the warmness of the people'. Outside of her home country, she says Cambodia is 'a hidden gem and somewhat a free country'. Ellah has 12 brothers and sisters and says her Mom is her role model: 'her strength and character captivate me'.
Ellah is most proud of having become Miss Uganda 2013/14 because 'it was a stiff competition and a strong test for me'. She was inspired to enter Big Brother Hotshots because of the fact that 'it unites Africa and also is a platform for me to advance'. She says she's 'super excited and is looking forward to being on the show.
She describes herself as 'charismatic, bitchy, outspoken, loving and sophisticated' and says that she's 'strong and determined'. She values 'honesty, charisma and joyfulness' in others, but dislikes 'lies and fakeness'. If she wins the grand prize, Ellah will buy cars for her mom and invest the rest in real estate.
Esther – Uganda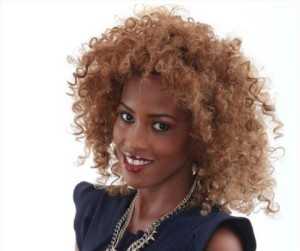 The 2nd of Uganda's representatives is pint-sized 23 year old Esther. Esther is a student who hails from Uganda's Nsambya. She says she entered Big Brother Hotshots to connect with people from different countries, and to help her expose her talents, something she sees as 'a very big inspiration'. She's looking forward to giving Africa the chance to see her 'true self' and describes herself as 'meek, bubbly, creative, truthful and loving'. Esther likes the fact that she's 'bubbly, friendly and outgoing'.
Her favourite foods are mashed potato and chicken tikka masala, her favourite book, Rich Dad, Poor Dad and her favourite musician, Rihanna. She likes The Wendy Williams Show and her favourite actress is Zoe Saldanha. Esther says that Jinja is her favourite place in Uganda, which she describes as 'the pearl of Africa'. Outside of her home country, she sees California as 'the place of dreams and fun'.
The most influential person in Esther's life is her brother Fred, because 'he has been there for me and he always will be'.
Esther promises viewers 'unique skills, entertainment and being myself always'. If she wins, she plans to invest some of the money, donate some to charity and support her family and career.
Read more at http://www.360nobs.com/2014/10/africa-get-set-meet-your-26-big-brother-africa-hot-shots-housemates-bigbroafrica-bbhotshots/#sBLTB8PbxipX2C4e.99