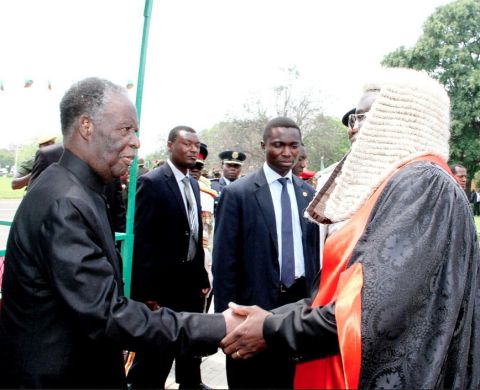 Zambian Voice says President Michael Sata has proved skeptics who thought he would not manage to open the fourth session of the eleventh National Assembly wrong.
Zambian Voice Executive Director Chilufya Tayali has told Qfm News that President Sata has well to proceed and officially open Parliament even when some people doubted his capacity to do so owing to speculation on his health.
Mr. Tayali says President Sata needs to be commended for his courage and commitment to perform his duties.
Mr. Tayali adds that he will take time to study the President's speech before commenting on it.
Meanwhile Zambia Congress of Trade Unions (ZCTU) President Leonard Hikaumba says a lot of people are disappointed that President Michael Sata did not address the issue of the way forward for the constitution making process.
Mr. Hikaumba has told QFM News in an interview that a lot of people were expecting President Sata to give policy direction with regards the constitution making process which appears to have stalled.
He adds that people wanted to hear pressing issues that have been making headlines in the media such as the wage freeze imposed on the public services.
And Mr Hikaumba says it is now clear in the minds of the people that President Sata is now recovering from his alleged sickness.
He says having known the President as a vibrant and energetic politician it is apparent that he did not have enough energy.
President Sata this morning graced the official opening of the National Assembly highlighting some of the achievements of his government which came to power three years ago.
( Friday 19th September 2014 )
QFM NEWS