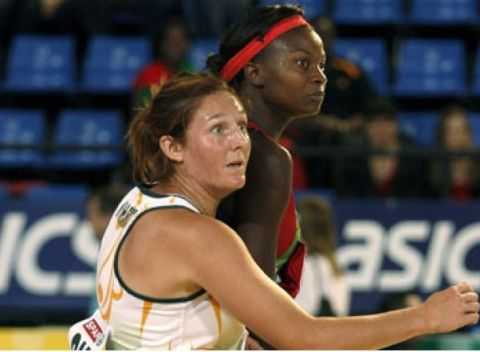 The Chipolopolo ladies of Zambia have joined the She Cranes of Uganda to represent Africa in next year's Netball World Cup to be hosted by Australia.
Zambia has defeated Zimbabwe 47-42 in today's pivotal game at Bona Arena. Together with Uganda, these will be joined by Malawi and South Africa to fill the only four Africa's slots for the tourney scheduled in Sydney city.
In the other game played in the morning, Uganda humiliated Namibia 66-24 and finished up the only unbeaten team in the championship.
Uganda led the game 16-5, 35-10 56-16 and ultimately 66-24 in the 1st, 2nd, 3rd and 4th quarters respectively.
The she cranes finished top of the round robin organized championship with 10 points collected from five games.
Uganda, which is graded in 15th world wide, is expected to rise when the International Netball Federation holds its rankings at the end of this month.
2014 Uganda's World Cup Qualification results
Uganda 66-24 Namibia
Botswana 32-47 Uganda
Uganda 51-38 Swaziland
Uganda 52-45 Zambia
Zimbabwe 42-43 Uganda
World Netball Rankings
1 Australia
2 New Zealand
3 England
4 Jamaica
5 Malawi
6 South Africa
7 Fiji
8 Wales
9 Trinidad & Tobago
10 Barbados
11 Northern Ireland
12 Scotland
13 Samoa
14 Tanzania
15 Uganda
16 Botswana
17 Papua New Guinea
18 Singapore
19 St Lucia
20 Malaysia
21 Canada
22 Zambia
23 Cook Islands
24 Sri Lanka
25 Hong Kong
26 Zimbabwe
27 USA
28 Namibia
29 Ireland
30 Grenada
31 = Switzerland
31 = Gibraltar
31 = Bermuda
34 = Malta
34 = Israel
KAWOWO SPORT