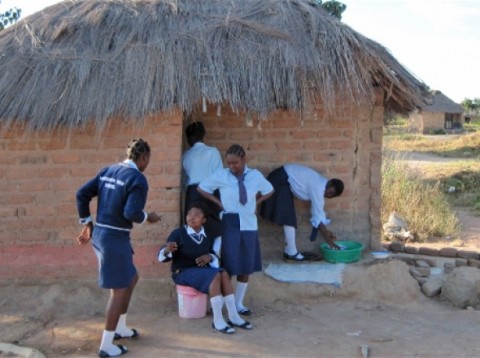 YOUTH, Sport and Child Development Minister Chishimba Kambwili has said reports of teachers impregnating school girls are sad and unacceptable.
Contributing to a motion on the report of the committee of youth and sport in Parliament on Tuesday evening, Mr Kambwili said Zambians, especially in rural areas should assist contain the breaking down in the moral fibre of society which had led to teachers impregnating school children.
He said it was unacceptable for parents to marry off the girls instead of reporting such cases to the relevant authorities.
Mr Kambwili said teachers were supposed to protect children and not abuse them.
He called for concerted efforts to fight the scourge, saying Government was doing everything possible to ensure the girl child was protected.
And presenting the report of the committee, Ikelengi MMD Member of Parliament Elijah Muchima said cases of teenage pregnancies in Zambia had become an epidemic which could no longer be taken lightly.
The report said that about 14,000 cases were reported in 2011 while in 2012 there were 15,000 cases.
The report attributed the high cases of teenage pregnancies to, among other things, peer pressure, poverty, poor parentage guide, negative cultural norms and early marriages.
Earlier, Bweengwa UPND MP Highvie Hamududu said teenage pregnancies in Zambia had reached crisis proportions with such cases reaching 15,000 in 2012.
Mr Hamududu called for the launch of a campaign dubbed "Save our Girls" and reiterated the need for safety and empowerment of the girl child.
He said cultures that allowed 13-year-old girls to be married off should be addressed and also called for stiffer penalties for people that were marrying under-age children.
Mr Hamududu said the high number of teenage pregnancies in the era of HIV/AIDS was despicable.
Minister of Chiefs and Traditional Affairs Nkandu Luo and Minister for Gender Inonge Wina said Government was working with traditional leaders to fight teenage pregnancies and protect the lives of orphans and vulnerable children.