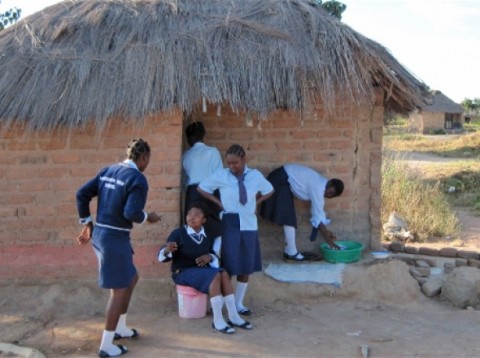 A named teacher at Nondo Primary School in Chief Nondo's area in Mbala district of Northern Province is alleged to have impregnated a Grade ten pupil at Mbala Secondary School.
A concerned member of the community disclosed to ZANIS that the girl, who is now four months, pregnant named her former Grade Nine teacher at Nondo Primary School to be responsible for her pregnancy.
The source said parents of the girl have opted to conceal the matter by simply charging the teacher with K4, 000 for damages in order to save him from losing employment.
It is alleged that the teacher, who is also married with one child, had carnal knowledge of the girl last year during Grade Nine examinations period on promises of assisting her pass to Grade Ten.
But after discovering that she had fallen pregnant, the girl left Mbala Secondary School earlier before the end of last term on pretence of going home to seek traditional attention for having nightmares of a coffin.
According to the source, members of the community are up in arms against the teacher because he has the similar record of impregnating two girls at his former school before he was transferred to Nondo.
The source said the community in chief Nondo's area is demanding the removal of the teacher from the institution in order to save their daughters from falling prey to sexual abuse.
But when reached for comment, District Education Board Secretary, Alice Kamwi, could not confirm or deny the incident.
Mrs Kamwi said she had neither received the report from the parents of the girl nor the school head teacher but promised to commence investigations to establish the truth on the matter.