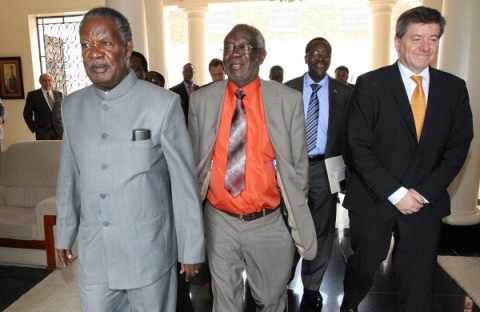 Government says the process of formulating laws that will protect human resource personnel and union officials from unfair intimidation by employers has reached an advanced stage.
Labour Minister Fackson Shamenda said the new laws will strengthen the position of union leaders and human resource managers in order for them to effectively operate and discharge their duties.
Mr Shamenda said this in Solwezi on May 22nd where he held separate meetings with leaders from Mines Union of Zambia and National Union of Mining and Allied Workers, before engaging management at both Kansanshi and Lumwana mines.
He said non-Zambians will no longer be allowed to hold positions of human resource managers in companies once the new legislation comes into force.
The Minister explained that this is intended to minimise conflicts that may arise from misunderstandings of local cultural aspects in places of work.
Mr Shamenda said once enacted the laws will also make the tenure of the human resource officers much secure than at present.
He explained that human resource officers are supposed to be mediators between management and workers.
Mr Shamenda observed that in many instances human resource officers have failed to side with workers when management are at fault for fear of being dismissed from work.
The Labour Minister said the revised laws will also protect union leaders from any form of victimisation by employers.
He charged that union leaders have become passive because employers threaten them with redundancies whenever they try to effectively represent workers rights.
Mr Shamenda reiterated that government will clean up all the bad labour laws inherited from the previous administration in order to make work conditions as conducive as possible and minimise industrial conflicts that are detrimental to productivity.