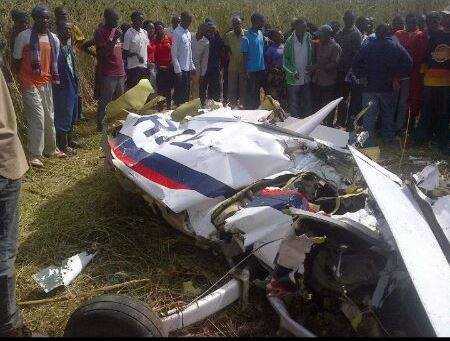 Former President, Rupiah Banda has sent a message of condolences to President Michael Sata on the death of Zambia Air Force (ZAF) Deputy Commander Muliokela Muliokela in a plane crash.
Mr Banda described Major-General Muliokela who used to fly him in ZAF aircrafts when he was President as one of the country's gallant generals.
In his letter to President Sata, the former president wished the President as Commander in Chief of Zambian armed forces God's strength to bear the burden of death and look to the future with renewed hope.
Mr Banda said the mere fact that President Sata thought of elevating Muliokela to the rank of Major-General and appointing him ZAF Deputy Commander is an indication of the massive confidence he had in him.
The former President said he was personally touched by Major-General Muliokela's death because of the service he personally rendered to him as his presidential pilot on ZAF planes.
Mr Banda has also sent letters of condolences to the widows of Major-General Muliokela and Colonel Brian Mweene who died in the same crash.