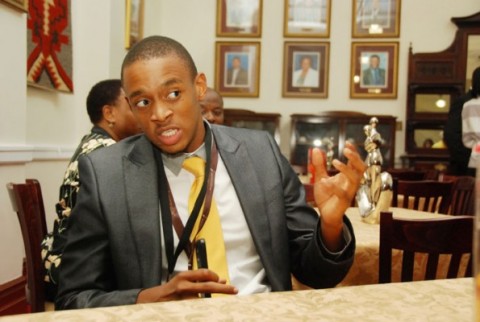 Hlanganani Gumbi, a 24-year-old university drop-out, has no regrets about having swopped his textbooks for a risky career in politics.
He was sworn in yesterday as a member of the Provincial Legislature (MPL) in KwaZulu-Natal where he is representing the DA, the official opposition in the province after the recent elections.
"I really was not enjoying my studies and because I am very passionate about youth issues such as unemployment, alcohol abuse and lack of access to opportunities, I decided to get involved in politics," he said.
Gumbi, the youngest MPL among the 80 members who were sworn in yesterday, said he views the legislature as a platform where he could raise issues affecting young people in the province.
"In whichever portfolio I get, I will make sure I represent the young people of this province."
Gumbi, who a few years ago quit his BCom studies at Rhodes University, said his decision to drop out was a tactical move.
"I just wanted to look around and have found a home in politics. I will some day enroll for a degree in politics," he said.
Born in Esikhawini in northern KZN, Gumbi, who has four siblings, said he is looking forward to a fruitful five years in the legislature.