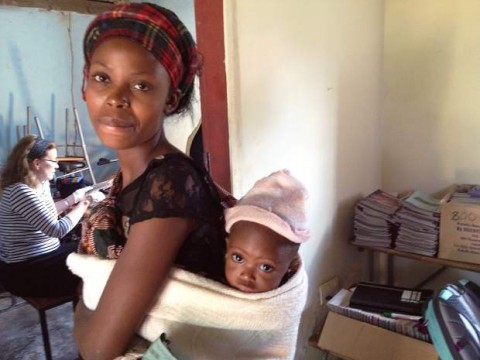 The son of engineers Dorothy Timian-Palmer and Mark Palmer, Logan is sticking to family traditions.
"It helped that both of my parents are engineers, but that isn't the whole story of why I was drawn to the profession," he said. "I've got a very scientific mind, and I'm very detail-oriented. But I always thought I was going to be a writer or something. When I went to school for engineering, all my friends thought I was crazy. You don't need to be completely math oriented to be a great engineer, other skills are important too."
Logan and Dorothy, president and chief operating officer of Vidler Water Co., will be among five panelists featured in a discussion about women in engineering at 6:30 p.m. Wednesday at the Carson City Library. The panel discussion will be presented to coincide with the library's traveling exhibit, "Discover Tech: Engineers Make a World of Difference," supported by the National Science Foundation.
Dorothy Palmer worked with Seattle group of physicians and engineers who returned this month from a project focused on bringing a clean water supply to a slum outside of Zambia, Africa, near the capital of Lusaka.
"Within this slum of approximately 70,000 people, the majority of them are children who are orphans and HIV-positive," she said. "The folks with whom I serve on the board discovered that without sanitary sewer and clean drinking supply, there is no chance to cure intestinal problems. We are working on finding a solution to a very pressing problem."
Panelists will include representatives from the public and private sectors. Other presenters are Megan Suter, general EIT focused on land development from Minden-based R.O. Anderson Engineering; Maria Maness, ADA coordinator for the Nevada Department of Transportation; and Xuan Wang, transportation modeling program manager for the Regional Transportation Commission of Washoe County.
Discover Tech, scheduled to visit nine public libraries throughout the U.S., is a part of the STAR Library Education Network.
The exhibit will remain at the library through May 24 during regular library hours. Find the full list of events is at www.discovertechcarson.com