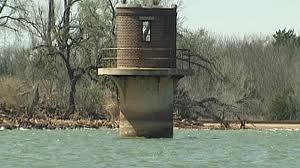 Reformed Church in Zambia Moderator Edwin Zulu has commended government for its unwavering support towards addressing the plight of the people.
Dr. Zulu said the church is happy to note that government has taken an active role in providing safe and clean water to the Zambian communities.
He was speaking today during the signing of a Memorandum of Understanding in Katete between the Reformed Church in Zambia and Eastern Water and Sewerage for the construction of a dam.
Dr. Zulu said the church has a social role to play in society apart from evangelizing.
He said the Church cannot sit and ignore the challenges society is faced with such as inadequate water supply which has affected Katete district for a long time.
He said for over 100 years the Reformed Church in Zambia has remained committed to partnering with government on various sectors of the economy aimed at improving the lives of Zambians.
Dr. Zulu said his church has agreed and offered part of its land to construct a dam as it is committed to servicing the people.
He said the church now has hope that government will give the people of Katete district water and save lives.
He urged members of the community to support government's effort by guarding the facility jealously once it is completed.
And receiving the land transfer agreement on behalf of government Katete District Commissioner Peter Kaisa praised the church for its contribution.
The District Commissioner said Katete district has for a long time not had reliable water sources as the current water supply can only go for seven hours per day.
He explained that the district has insufficient underground water which cannot meet the demand of the residents.
Colonel Kaisa said he is happy to note that the affected families that are occupying part of the land shall be compensated.
He said it is government's desire to see to it that the project are completed on time as stipulated in the construct since the land transfer issue have been successfully completed.
The District Commissioner said Katete residents have for a long time endured water challenged but have however remained expectant.
He urged Eastern Water and Sewerage Company to work closely with the survey department and the Ministry of Local Government and Housing to ensure that they obtain title to all other projects in the province.
Meanwhile, Eastern Water and Sewerage Company Managing Director Wamuwi Changani said it is the first time in the history of his company that the legal processes for a land transfer has been successfully followed.
Mr. Changani thanked the reformed Church in Zambia for the gesture in helping Katete residents find a solution to the water problems.
He said his company is however committed to improving the distribution of water to Katete residents once the project is done.