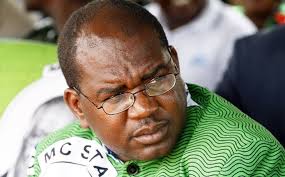 BY PAMELA SINGALA
The Deputy Health Minister Chitalu Chilufya says he is impressed with the work at Monze Urban Hospital.
He says government spends money on equipment and buildings and it is for this reason that they want to see the money being put to good use.
The Minister was speaking when he visited the hospital on Sunday.
Though the hospital is not a first level hospital, Dr Chitalu Chilufya was happy to see that it is operating as such.
And Monze District Commissioner, Big Mwiinde says that he is happy that the Deputy Minister of Health visited Monze Urban Hospital.
The DC adds that government does not believe in reports any more, hence the visit of the minister to see things himself.
Chikuni Radio