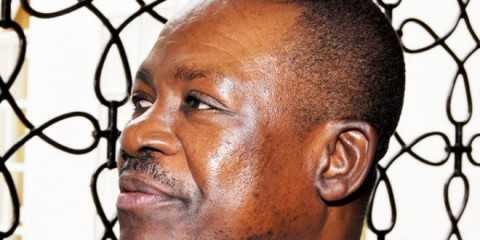 Justice Minister Wynter Kabimba has ended speculation over the whereabouts of the final draft constitution by admitting that the document is in the possession of his Ministry.
Mr. Kabimba has also dismissed as rumor mongering assertions of a secretly appointed committee at his Ministry with the aim of doctoring the final draft constitution.
He says it is not true that the Patriotic Front (PF) government wants to doctor the final draft constitution in order to consolidate its stay in power.
Speaking this afternoon during the Constitution Indaba organized by the Southern African Center for the Constructive Resolution of Disputes (SACCORD), Mr. Kabimba said it is government's desire that final draft constitution is released to public as soon as possible, but that this decision is subject to Cabinet consultation.
Mr. Kabimba says government wants to approach the process of enacting a new constitution with a wider consultation from other stakeholders.
He says it is government's desire to build consensus on the current constitutional making process.
And SACCORD Executive Director Boniface Cheembe has rated the Constitution Indaba as a success going by the number of participants in attendance.
Mr. Cheembe has told QFM News that the Indaba which was attended by over 70 organizations,has met the expectations of his organization, especially that some critical questions surrounding the current constitution making process have been answered.
He says now that the Minister of Justice has disclosed the whereabouts of the final draft constitution; this should be able to end the anxiety that was created on the whereabouts of the final document following the dissolution of the Technical Committee.
Mr Cheemba says his organization together with other civil society organizations will now concentrate on advocating for the release of the document.