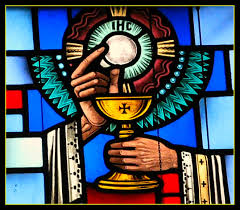 A 57 year old man of Luwingu District in Northern Province has died a few minutes after receiving his Eucharist at Saint Peter Roman Catholic Church.
Parish Priest, Father Christopher Paison and visiting Priest, Father James Bwalya confirmed the development to Zambia News and Information Services-ZANIS, saying the incident happened on Sunday and named the deceased as Potiphar Kasonka, a former head teacher at Kaunda Primary School.
It is alleged that shortly after receiving his Eucharist, Mr. Kasonka who was also parish council secretary knelt down to pray and suddenly fell down.
And efforts to resuscitate him by a group of Nazareth women who sat next to him failed, but they however rushed him to the district hospital which is about 300 meters away from the church only to be pronounced dead on arrival.
Meanwhile, Parish Priest; Father Paison lamented that it was shocking that his congregant had died while he was conducting mass.
Radio Mano