Dinner Alone is one of life's pleasures
Take the adventure of a culinary journey this evening and try out our rabbit stew with Twaala Nshima and assorted traditional vegetables or maybe you are in the mood for some Pork Belly Ribs, yes! Pork Belly and Ribs on one plate!
You now can enjoy your dinner with amazing local and international lagers and ciders.
We open dinner at 18:00-21:00
We are inside Lusaka Municipal Sports Recreational Club (Queensmead Stadium/Munis) Opposite JCS Market, Long Acres.
You do not need a silver fork to eat good Food
Our long time mission at Twaala Restaurant, has always been to create a fine casual dining experience for our clients that goes beyond the boundaries of taste. After many creative sessions, we have got it!
Every month we will have a simple and short menu with exciting new flavours, creativity and innovation. Both in presentation and creativity to allow our chefs to fully experiement their creative sides with meals that will fill your stomachs, catch your eyes and make you say wow!
This Month on our Menu we are starting with:
Pork Belly Ribs
Chili Beuf Sausage
Stuffed baby chicken
Roasted Fresh Fish
Grilled Pork Leg
Skinny Chuck
Served with Pommes Puree, Riz, Pommes Frites or your selection of Legumes.
Our desserts will be mini pastries, inspired by France and Sweden this month.
This menu will be both available for lunch and dinner starting tomorrow, 23. January. 2018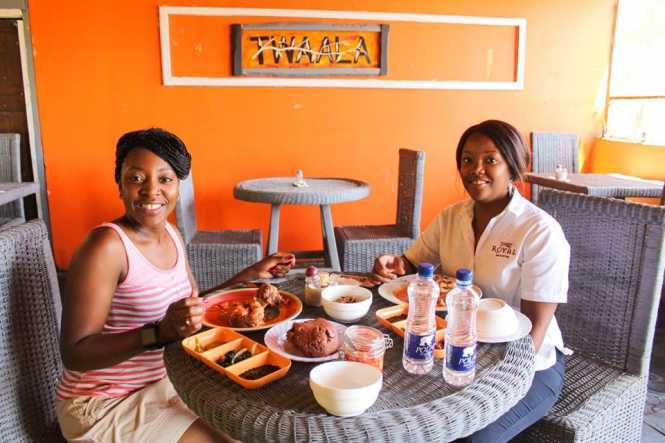 Source: Twaala Restaaurant Facebook page