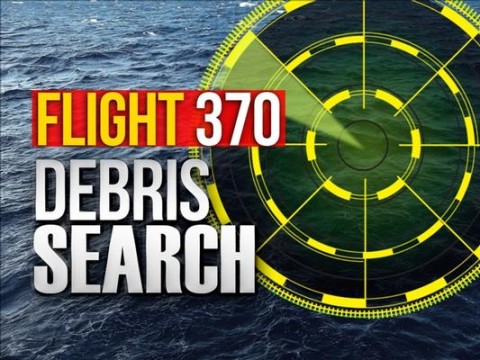 The aerial search for missing Malaysia Airlines Flight 370 is being suspended, with underwater search efforts expanding, Australian Prime Minister Tony Abbott said today.
The new search efforts of the ocean floor could take up to eight months to complete.
In a news conference today, Abbott said side-scan sonar equipment is needed to search a larger section of seabed. A Bluefin-21 underwater autonomous vehicle has been scanning the ocean in areas where signals, consistent with the pings from a plane's black boxes, were detected.
Search crews detected several "pings"
While the Bluefin-21 hasn't detected anything connected to the jetliner, authorities say it will continue to be deployed.
"We're still baffled and disappointed that we haven't been able to find wreckage based on those detections," Abbott said. "It's the best information that we've got. It may turn out to be a false lead but, nevertheless, it's the best lead we've got.
Australian officials will be contacting private companies to bring in additional sonar mapping equipment that can be towed behind boats to search the expanded area at an estimated cost of $60 million, Abbott said. It could take officials several weeks to organize contracts for the new equipment and the Bluefin will continue to scour the seabed in the meantime, Abbott said.
So far, each country involved in the search has been bearing its own costs. But Abbott said Australia would now seek contributions from other countries to help pay for the new equipment.
Retired Australian Air Chief Marshal Angus Houston, who is coordinating the southern Indian Ocean search, also spoke at the news conference, saying "We haven't found anything anywhere that has any connection to Flight 370."
Numerous reports of floating objects, debris fields and oil slicks in the southern Indian Ocean have turned up fruitless.
Malaysia Airlines Flight 370: What Happens Now?
The flight went missing March 8 with 239 people aboard. Abbott said search crews remain committed on bringing closure to relatives of the passengers.
"We owe it to the families, we owe it to the world to get to the bottom of the mystery and we won't let them down," Abbott said.
The Associated Press contributed to this report.
SOURCE : ABCNEWS