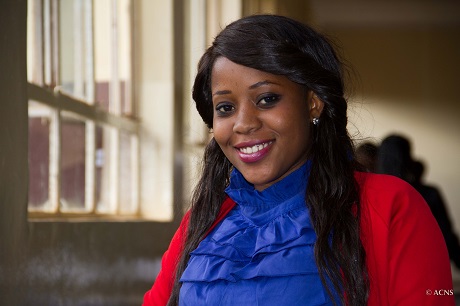 By Bellah Zulu, ACNS
A young Anglican from Zambia has challenged older people in the Church to give young people the opportunity to lead saying, "leadership is not meant for the elderly alone."
Ms. Nelly Banda, a youth leader from Lusaka Diocese, spoke during a national youth conference Discovering the leader in you currently taking place in Zambia's capital Lusaka.
She told ACNS: "Parents in particular should encourage their children to participate in leadership activities and training so that they can grow to be responsible citizens capable of leading God's people and the country as a whole."
Fr. Robert Sihubwa is the Provincial Youth Coordinator for the Church of the Province of Central Africa (CPCA) and also Zambia Anglican National Youth Coordinator.
He told ACNS: "The plight of the youth in the nation is a major challenge and has mostly received lip service from our leadership who have tended to politicize major issues affecting young people.
"You just have to stand at a corner of the street to observe the large numbers of young people who are mostly doing nothing with their lives. As a nation we still do not have a comprehensive program for the development and empowerment of young people," he said.
Fr Sihubwa said that the focus of this year's conference was leadership, but that it was also addressing aspects of boy/girl relationships and "living a transformed life that impacts the community."
He added that said more needed to be done to develop a more comprehensive ministry to young people in Zambia.
"Unfortunately, even in the Anglican Church in Zambia, there is too little being done. Youth ministry is not just about having a conferences or outings but about [young people's] development.
"In the whole Anglican Church in Zambia you will not find a full-time Sunday school teacher or coordinator even at diocesan level and yet we expect the spiritual foundation of the children to established."
Fr Sihubwa felt that the progression of young people into teenage life is not receiving enough attention from the Church because its structures are focused on adults.
"My prayer is that the Anglican Church in Zambia does not one day wake up to the reality of losing young people in the church, [not unlike] what has happened in other Anglican churches in parts of the world. We need to see if there are some lessons to be learned while we still have the time."
The annual Destiny Youth Conference is a platform to share the experiences of young people, provide opportunity for biblical teachings on issues that affect young people and allow space for young people to discover themselves, their talents and callings.
It runs from today, April 24 to Sunday, April 27. More than 300 youths from across the Anglican Church in Zambia are attending the conference.