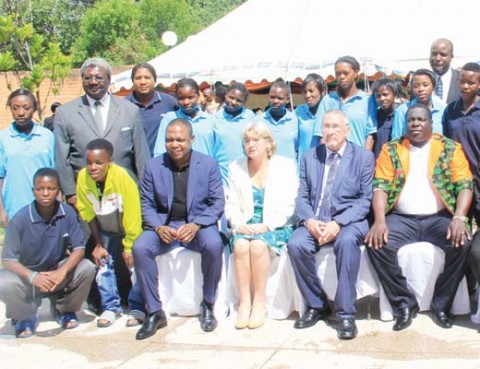 ZAMBIA under-17 national women team coach Albert Kachinga says his squad is eager to showcase skill at the 2014 Costa Rica World Cup finals.
Kachinga said in an interview yesterday that all the players are physically and mentally ready for the challenge ahead.
The team regroups in Lusaka today after a five-day rest.
The junior She-polopolo are expected to leave for the United States of America next week for intensive training.
Zambia are in Group A alongside Italy, Venezuela and hosts Costa Rica.
Kachinga's troops will start the campaign on March 16 against Italy.
Meanwhile, Vice-President Guy Scott's wife Charlotte is today expected to give a motivational talk to the team.
Charlotte is under-17 national team matron.
Kachinga said motivational talks are cardinal as they assist in preparing the team mentally.
"The World Cup is a very big tournament and the players' need to be prepared both mentally and physically. As the technical bench, we have done our very best to look into the physical aspect of it and I'm glad that the matron is tomorrow (today) coming to take care of the psychological part of it," he said.
Daily Mail
Picture-by-ANGELA-MWENDA.