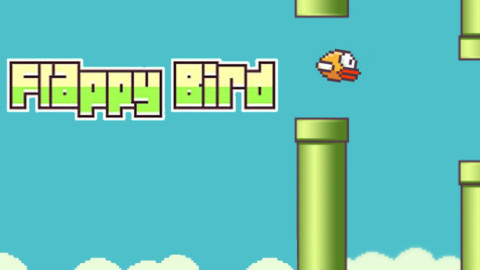 The young Vietnamese creator of hit mobile game "Flappy Bird" has removed it from the App Store and Google Play saying it ruined his life.
The game which was uploaded in 2013 but only surged to the top in downloads earlier this year was removed early Monday.
The success of the game that based its appeal on being simple and also maddeningly difficult made its creator Dong Nguyen, 29, a minor celebrity.
The game was downloaded more than 50 million times on App Store alone. In an interview with The Verge website, Nguyen said "Flappy Bird" was making $50,000 a day in advertising revenue
But tech blogger Carter Thomas said the sudden popularity of "Flappy Bird" might have been due to use of fake accounts run by computers to create downloads and reviews.
Thomas said he couldn't prove his suspicion and that the success of "Flappy Bird" might also be explained by it being "just a wildly viral game."
Nguyen, from Hanoi, wrote on Twitter on Saturday that the Internet sensation caused by the game "ruins my simple life" and he now hated it.
"I will take Flappy Bird down. I cannot take this anymore," he wrote.
Nguyen had agreed to talk to The Associated Press about the game in an interview scheduled for Friday, but canceled.
On Twitter he didn't address the inflated downloads allegation but denied suggestions he was withdrawing the game because it breached another game maker's copyright.
"It is not anything related to legal issues. I just cannot keep it anymore," he wrote.
The obstacle course in "Flappy Bird" is made up of green pipes that resembles those found in Nintendo's "Super Mario Bros." franchise. The video game blog Kotaku alleged the art was copied directly from Nintendo, but has since backtracked on its claims.
Nguyen denied the allegations on Twitter, saying "I didn't directly stole something. It is quite an art to doing that."[sic]
A spokesperson for Nintendo told the Wall Street Journal that the company has not filed a complaint against the game maker.
In his final tweets Saturday, Nguyen said he would not sell the game. He added, "And I still make games."
cbsnews