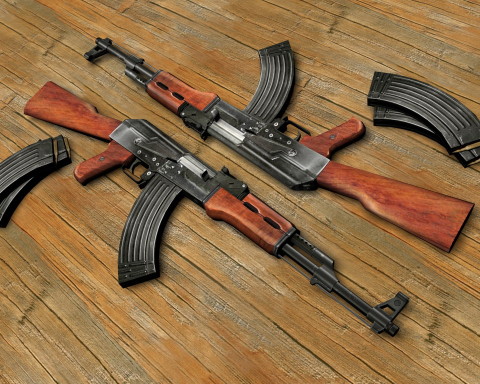 A POLICE officer in Kasama has defied the common notion of bravery among the men and women in uniform by shooting himself dead using an AK47 assault rifle.
The officer blew up his head after he differed with a colleague at work after which he had a row with his wife at home.
The body of the officer was discovered about three kilometres from Lukashya Trades Training Institute in a bush with the left side of his head split open by the firearm.
Northern Province police commissioner Mary Chikwanda identified the deceased police officer as Inspector Ibesius Chanda, 39, from the police protection unit.
Ms Chikwanda said Mr Chanda of Lukashya Trades Training Institute police post took his life in the early hours of Tuesday.
The body, which was in pool of blood, was only discovered later in the day in a bush near the training institute after a search party was dispatched to look for the officer when he was reported missing by his wife.
The firearm was recovered from the scene by officers who took part in the search.
The police in the Northern Province headquarters immediately launched investigations into circumstances that led Mr Chanda to take his life.
However, his close associates, who spoke on condition of anonymity, said Mr Chanda had an altercation with one of his subordinates at the police post which was followed by a dispute at home.
Mr Chanda shot himself through the neck and the fatal bullet exited through the left side of his head which was reduced to bloody pulp.