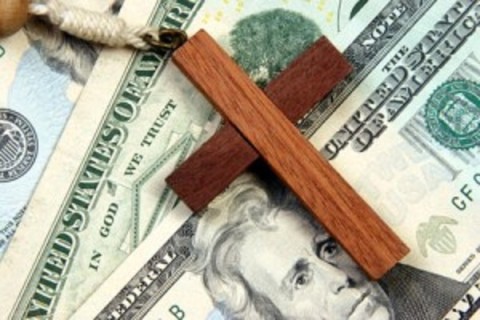 EVANGELICAL Fellowship of Zambia (EFZ) has condemned the culture of monetary charges by some pastors in exchange for prayers.
EFZ executive director Pukuta Mwanza said it was sad that the trend by some clergymen to charge people for prayers had been growing and should be denounced.
He was responding to reports that as 2013 came to an end four weeks ago, some clergymen went on rampage swindling people who attended their services in the hope of receiving blessings for 2014.
Some churches had called for overnight prayers were they charged unsuspecting worshippers, sending away those who could not pay K30 and K50 for children and adults, respectively.
Reverend Mwanza said there was no credible man of God who could charge people for prayers, miracles or blessings.
"The Bible tells us that those who have freely received should freely give," he said.
He said that God's work was not for sale and that there should be no form of payment wherever God's Word was shared.
Rev Mwanza said that since the trend had been growing, members of the public should report such pastors to EFZ who would in turn discipline its affiliates.
He said EFZ had a code of conduct by which all pastors registered with the institution were bound and anyone or the Church found wanting would be dealt with through an internal mechanism.