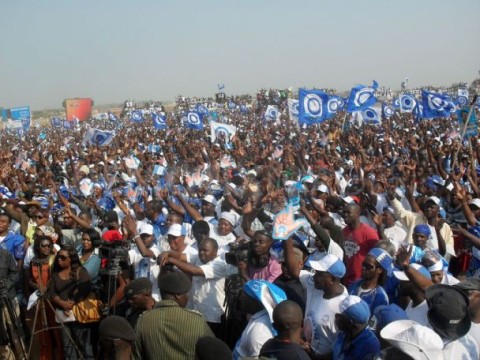 Movement for Multiparty Democracy (MMD) Chembe Nyangu has said his party was not shaken by the ruling Patriotic Front's (PF) intention to block former Solwezi Central Member of Parliament (MP) Lucky Mulusa and his former Kasenengwa counterpart Victoria Kalima from re-contesting the parliamentary seats they held before nullification.
Mr. Nyangu said it will be up to the court to decide otherwise because the electoral Act does not stipulates that one whose seats has been nullified by the court of law should not be allowed to re-contest.
He told ZANIS in an interview in Lusaka today that barring of an MP whose seat has been nullified by the Supreme Court has never happened in the history of Zambia.
He added that there have been a lot of seats which were nullified by the courts of law but MPs who lost such seats were allowed to re-contest without problems.
Mr. Nyangu told ZANIS that the former ruling party will be left with no option but to leave the court of law to give guidance over the same matter.
He stated that precedent has already been set and that overturning events will be suicidal for the country.
He noted that MMD still trusts its former Members of Parliament (MPs) because of their good contributions to their constituencies.
The Patriotic Front (PF) has filed a motion in the Supreme Court to block the two from re-contesting their seats on February 25, 2014 due to malpractices they were alleged to have committed in the campaigns before the 2011 general elections.
The PF wants the Supreme Court to interpret the law on whether a candidate whose election has been nullified on grounds of involvement in mal[practices should be allowed to re-contest his or her seat.
The Supreme Court last month nullified Solwezi Central , Mkushi South and Kasenengwa parliament elections which were held by Lucky Mulusa, Sydney Chisanga and Victoria Kalima respectively due to malpractices and alleged corruption.
PF lawyer Bonaventure Mutale filed in the motion of notice on Tuesday this week for interpretation by the Supreme Court.