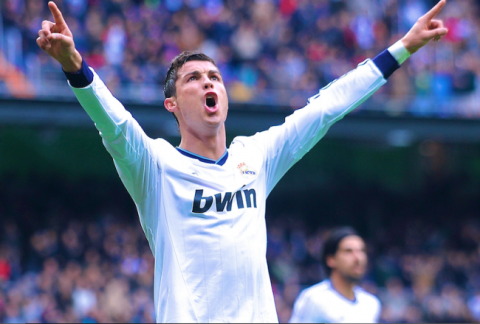 Real Madrid and Portugal forward Cristiano Ronaldo has been honored as the best football player in the world for 2013 with the FIFA Ballon d'Or award. It's the second time he's won the award in the past five years.
Ronaldo edged Lionel Messi (Barcelona/Argentina), who had won all three Ballon d'Or Awards since its merger with the FIFA World Player of the Year, and Franck Ribery (Bayern Munich/France) to win the marquee individual honor.
Although it seemed Ronaldo, Messi and Ribery were a step above the rest heading into the final months of the year, it was an extremely close race between the superstar trio. The turning point for the Portuguese sensation likely came in the UEFA World Cup qualifying playoffs.
That's when Ronaldo put together an impressive display across two matches against Sweden to ensure his country earned a trip to Brazil. He scored all four of the national team's goals, including a remarkable hat trick in the second leg, to secure the berth.