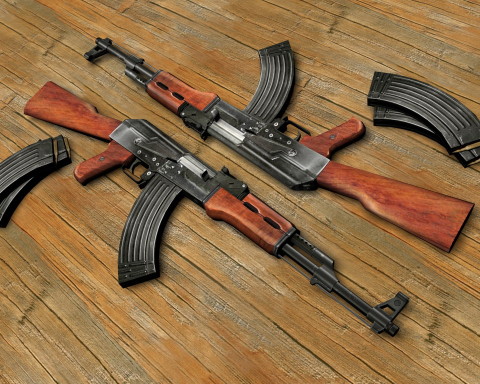 THERE was commotion at Kabotolo Harbour on Chisenga Island in Nchelenge District on Saturday night when an alleged 'trigger-happy' Congolese soldier shot and wounded a Zambian fisherman causing locals to rise in protest.
Chama Atanasi Maloke, 45, of Kasato Village, a military camp in the Democratic Republic of Congo (DRC), is alleged to have shot a Zambian fisherman in the leg on Saturday night around 21:00 hours, causing members of the community to turn on him.
Luapula Province Police Commissioner Malcolm Mulenga said Maloke, a staff sergeant in the Congolese Army, on Saturday night shot Peter Mwansa, 22, at Kabotolo Harbour.
Mr Mwansa of Chisenga Island and five others were fishing at the time of the shooting.
Mr Mulenga said Mr Mwansa heard the gun shot and stood up when Maloke allegedly fired another shot which went through the boat and hit straight into Mr Mwansa's left ankle.
He said this annoyed people on the main island who got onto their boats and started pursuing Maloke who at this point was getting away in his boat while he continued firing the gun.
Members of the public pursued Maloke until they apprehended him.
An AK-47 rifle serial number BH 701 with two rounds of ammunition was recovered from him.
Police officers were called in and they found that the soldier had a deep cut on the back of his head and Mr Mwansa had a bullet wound on his left ankle.
The two were taken to St Paul's Mission Hospital where they are admitted. Mr Mulenga said Maloke would be charged with attempted murder.