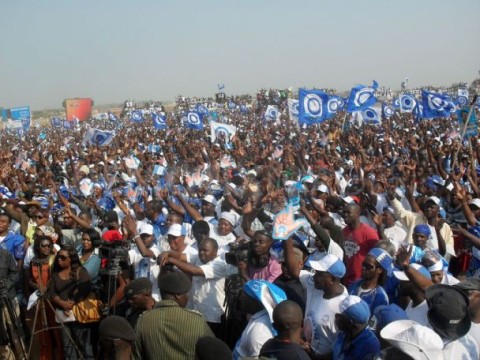 Government has accused some opposition political parties of funding Civil Society Organizations (CSOs) to champion calls for the release of the final draft constitution and portray a bad image that government has failed to produce the constitution.maneuvers
Chief Government Spokesperson, Mwansa Kapeya, has told journalists in Lusaka during a media briefing that government is fully aware that some known political parties have funded CSOs to have crusades of denouncing the PF government over the constitution.
Mr. Kapeya says if government is pushed too far, it will have no option but to name the culprits so that the people of Zambia can judge them according to their selfish motives.
The Information and Broadcasting services Minister has also echoed President Sata's statement that the constitution making process has been hijacked by some selfish individuals from known political parties who are trying to embarrass government.
And Mr. Kapeya has emphasized that the PF government has no intentions of manipulating the final document, but will produce a people driven constitution that will reflect the will of the Zambian people.
He states that it is unfortunate that some individuals want to interfere with the constitution making process by inducing CSOs to have crusades denouncing the current government over the constitution.