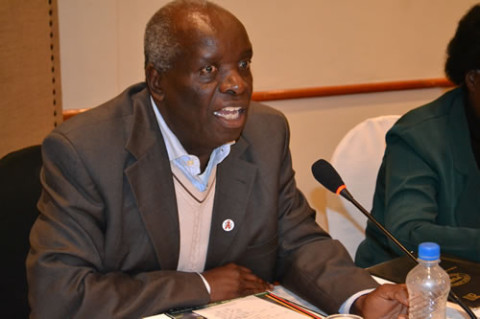 Former Finance minister Ng'andu Magande says Zambia is headed for a disastrous food security situation.
Mr.Magande has told Qfm News in an interview that it is unfortunate and worrying to note that three quarters of the farmers across the country have not yet received farming inputs under the Farmer Input Support Programme (FISP)
He says this is likely to cause hunger in many areas of the country.
Mr. Magande has since advised government to focus much on key Sectors of the economy such as agriculture or risk dragging the country into a disastrous food security situation.
Mr Magande who is also National Movement for Progress leader says the agriculture, health, mining and manufacturing sectors are key to achieving a sustainable economic growth.
Mr. Magande stresses that at the pace the country is moving, the signs are clear that the Patriotic Front will again fail to attain its economic growth targets for this year.
He adds that claims by the Patriotic Front that they have performed well in the last two years they have been in power are fake and frustrating to the majority Zambians.
Mr. Magande says the ruling PF has totally miscalculated on how best they can achieve economic growth by failing to create good strategies that can help generate revenue through mining, agriculutre and manufacturing industries.