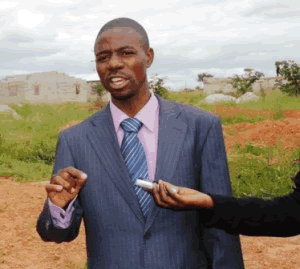 MUFUMBWE member of Parliament Stephen Masumba says he is not waiting for a President Sata 'miracle' that could give him back his deputy minister job as he awaits a court decision regarding his recent jail conviction.
Mr Masumba said no-one is above the law and that people facing court cases should be given time to attend to them exhaustively.
"Mr Sata cannot make a miracle to allow me to continue serving as minister when I had issues to sort out. Constitutionally, I don't believe that it is allowed…the law can reach out to any other person, it does not segregate as long as you have got an offence," he said.
Mr Masumba was speaking yesterday at a press briefing at his residence in Lusaka's Ibex Hill, where he also assured the public that President Sata had not ditched him by sacking saying, he is still his "dad".
Mr Masumba said he is privileged to have been one of the 'favourites' under President Sata's able administration.
He said speculation that he was working with the opposition and that he wanted to resign his parliamentary seat were false.
"I am as PF as anything, some people have been wishing that Masumba is going to go, he is going to resign."
"As things stand, Mr Sata is still my dad, that is the gospel truth," he said.
Mr Masumba assured his constituents that they are in safe hands under his leadership despite the challenges they have in the area.
The former minister said people in his constituency should not be misled by selfish politicians because as long as he is alive, he would do everything possible to address their problems.
On the New Year's Eve 'shoot-out' that temporarily landed him in and out of police detention, Mr Masumba said the incident was blown out of proportion by sections of the media.
He, however, maintained that he was under siege in Kitwe and that people should take him seriously about the whole episode, which could have seen him lose his Land Rover Discovery 3, which has 'unique' features.
Mr Masumba also said he was not shaken by the conviction and that he would continue to play his role as an MP as he awaits a court decision to his appeal.
He was recently voted the most popular politician of 2013 in Zambia by a Muvi TV online poll, according to an announcement by the television general manager, Costa Mwansa.
Daily Mail